FCB/Six, Cossette lead Canadian wins at D&AD
Ten different agencies combined for 11 Pencils at this year's awards.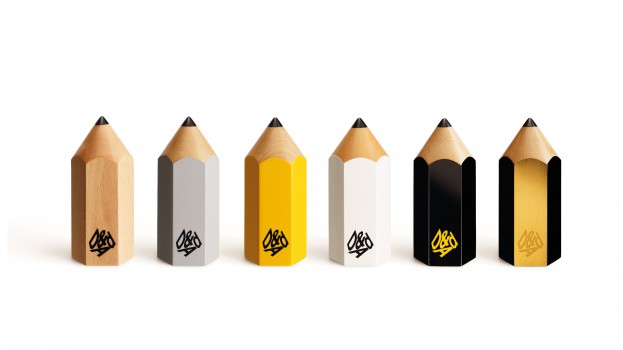 Canadian agencies did not pick up one of D&AD's illustrious Yellow Pencils at the notoriously rigorous award show this year.
However, FCB/Six won the second biggest prize among Canadian shops, picking up a Graphite Pencil (the equivalent to a Silver) for its work on the "Destination Pride" project for PFLAG Canada.
Cossette was the only Canadian agency to win more than one Pencil, picking up a Wood (equivalent to a Bronze) for the "Piano" film for Banff Centre for Arts and Creativity, and one more for the "Follow The Arches" execution for McDonald's Canada.
In total, ten local agencies combined for 11 Pencils at this year's show.
The full list of Canadian winners can be found below. In addition, while it was not listed as a win for the country, DDB Canada was among the agencies that contributed to "The Flip" by We Are Unlimited, a dedicated agency for McDonald's set up by Omnicom and which has previously collaborated with other Canadian agencies. The campaign flipped the restaurant's iconic golden arches upside-down for International Women's Day and earned three Yellow, two Graphite and one Wood Pencil.
FCB/Six: 1 Graphite
Graphite
PFLAG Canada, "Destination Pride": Digital Marketing
Cossette: 2 Wood
Wood
Banff Centre for Arts and Creativity, "Piano": Film
McDonald's Canada, "Follow The Arches": Outdoor
Bensimon Byrne / Narrative / OneMethod: 1 Wood
Wood
Casey House, "Break Bread Smash Stigma": Experiential
DDB Canada: 1 Wood
Wood
GO Transit, "GO Etiquette Book": Writing for Design
Leo Burnett Toronto: 1 Wood
Wood
Smith Restaurant & Bar, "Breakfast Your Way": Graphic Design
McCann Canada: 1 Wood
Wood
Prostate Cancer Canada, "The Alternatives": Writing for Advertising
No Fixed Address: 1 Wood
Wood
Canadian Centre for Child Protection, "Don't Get Sextorted, Send a Naked Mole Rat": Integrated
Ogilvy: 1 Wood
Wood
Dove (Unilever), "Beautifully Real Moms": Craft
123w: 1 Wood
Wood
Vancouver Mural Festival, "Vancouver Mural Festival": Branding
Principal: 1 Wood
Wood

Jardins de Métis, "Jardins de Métis 2017″: Graphic Design