Government to impose plain packaging on tobacco
Passed on Thursday, Bill S-5 also specifies regulations around the marketing of e-cigarettes and smokeless alternatives.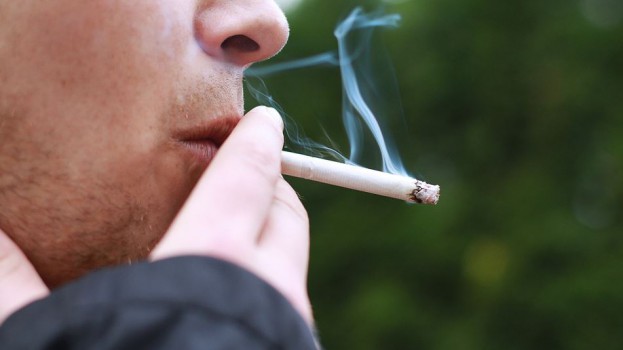 The federal government passed a law on plain packaging requirements for tobacco products, fulfilling its promise to further regulate the industry.

Bill S-5, also known as the Tobacco and Vaping Products Act, was introduced in the Senate in 2016. Passed on Thursday, and now awaiting royal assent, the legislation imposes new plain and standardized packaging for cigarettes and introduces new regulations around the sale and promotion of alternative tobacco products, such as vaping products (or e-cigarettes).

As part of its tobacco control strategy, the government has also recently banned the use of menthol flavouring in cigarettes and most cigars to reduce their appeal to youth and teenagers, and introduced new measures allowing it to implement child-resistant packaging for vaping products.

Health Canada says it believes plain packaging will help reduce the appeal of tobacco products to children and young adults. However, groups including the National Coalition Against Contraband Tobacco have spoken out against the regulations, saying it will only serve to support the sale of contraband tobacco in Canada.

In 2012, Australia became the first country to implement plain packaging. France and the United Kingdom have since passed similar laws.

The other part of Bill S-5 relates to vaping products, and does not prevent them from being advertised on television, radio, billboards, social media, in print or in store. It does, however, prevent companies from comparing cigarettes with smoke-free alternatives in their marketing.

Groups including the Canadian Public Health Association, Physicians for a Smoke-Free Canada and the Quebec Coalition for Tobacco Control have said they expect Bill S-5 will lead to the increased marketing of vaping products.

"Up until now, the nicotine vaping industry in Canada has kept a low profile and has not aggressively marketed its products," the organizations said in a joint statement. "However, the passage of S-5 will likely trigger the entry of large tobacco companies into the Canadian vaping market."

For example, Rothmans, Benson & Hedges, the Canadian subsidiary of tobacco giant Philip Morris International, is looking to carry out its parent company's vision of becoming "smoke-free" by one day exclusively selling alternatives. That mission could be rendered more difficult, given that the company now won't be able to inform Canadians of the differences in potential health impacts between the two kinds of products.

The government has sought to further regulate the tobacco industry in recent years, implementing a number of new restrictions since the early 2000s. In 2002, it banned all tobacco advertising and sponsorships. Six years later, it introduced mandatory graphic health warnings on all cigarette packaging, and in 2015 extended a ban on cigarette displays to include all retail stores and kiosks.

Bill S-5 was introduced in 2016, following the Liberal government's campaign promise to bring plain packaging for tobacco to Canada in 2015.

The changes will come into effect 180 days after the bill receives royal assent.