Boys and Girls Clubs of Canada is all smiles
A new campaign shows how the organization's services benefit Canadian youth and combats the idea that they are "underprivileged."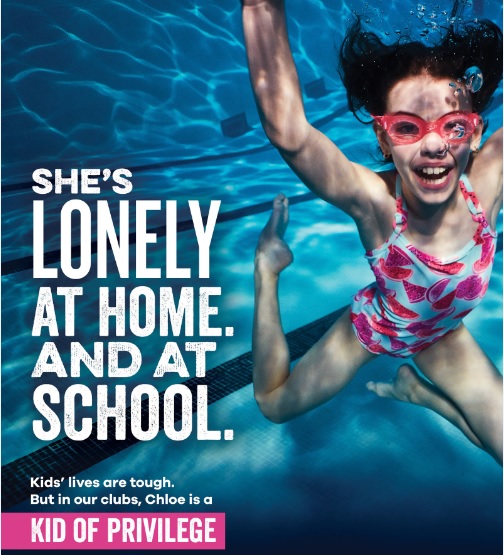 The Boys and Girls Clubs of Canada has launched a new campaign to help fight misconceptions about its national youth programs.

The campaign, created by agency Mackie Biernacki, runs in both French and English and features active children laughing and playing at their club. It's an image that combats the misconception that kids who are part of Boys and Girls Clubs are "underprivileged."

Launched May 10, campaign elements include digital, TV and print, and will be shown on Corus-owned stations across Canada as well as in Cineplex theatres in the fall.

In the 118 years since the community-based non-profit was founded, it has become Canada's largest child and youth serving organization, growing from an place just for boys (girls joined in the 1970s) to one that provides services and programs to over 200,000 youth in 700 communities nationwide.

Mathieu Chantelois, vice president of marketing and development at Boys and Girls Clubs of Canada, calls the organization "one of Canada's best kept secrets," telling strategy that it's about time people stop to look at the work the organization does around the country.

"I sit with c-Suite folks from Bay Street or from around the country, and they don't know about the great work that we do," Chantelois says. The same goes for other important stakeholders like politicians, he adds. "We have to explain to them the work that we do, and that's frustrating."

Using the term "Kids of Privilege" was intended to resonate with the Bay Street crowd, who are themselves in positions of privilege, he says.

"It's sort of forced them to think about what it means to be in a position of privilege, what privilege means and why what we give to our kids and teens to make them 'Kids of Privilege,'" he says. After all, "underprivileged" isn't a word that the Boys and Girls Clubs use to describe the children who are part of the clubs.

"We don't talk about our kids as underprivileged kids. It's something we hear all the time, but this is not the way we talk about them; this is not the way we see them," he says, adding that the campaign wants to show that being part of a club is something to be proud of.

This is the first campaign the organization has done in four years. The previous campaign, "Great Futures Start Here" was launched by Dare in 2014. This year's idea was born from a brainstorming session with the organization's national youth council, who were asked to describe what their club means to them.

"What we saw was a sense of belonging, they were proud of their club, it was for them, a good place to be," he says. While over half of the children served at the organization are between the age of 6-12, 26% are 13-21 and 15% are under 5. The remainder are over 21.

The campaign, which will run until the end of the year, has already garnered 240,000 views on Facebook.