Bob adds to production, content teams
A new production manager and editor-in-chief are among the changes at the agency.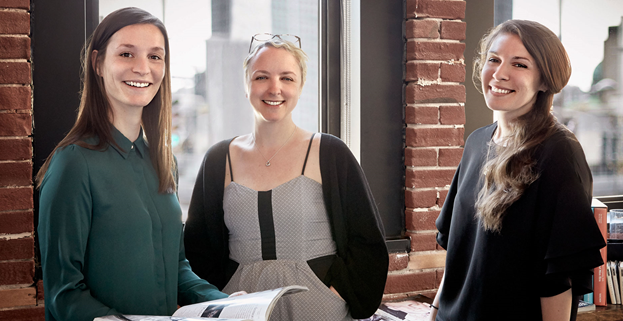 From left to right: Maude Campeau, Geneviève Dallaire and Julie Coulombe-Cloutier.

Bob has made a pair of promotions and a new hire to bring additional expertise to its production and content marketing practices.

The Montreal agency has promoted Julie Coulombe-Cloutier, moving her from the agency's client services team to a role as production manager. Marie-Noëlle Turcotte, production director at Bob, said Coulombe-Cloutier's account services background working on "360-degree projects" is a vital addition to the production team.

"Beyond production, we need to provide client support," she says. "Julie will therefore be able to optimize all aspects of our different productions."

Coulombe-Cloutier first joined Bob's account team in 2014 as a project manager, working with clients including Jean Coutu and Rona.

As for Coulombe-Cloutier's previous role, Maude Campeau has also been promoted to take over as project manager. Campeau first joined Bob as an account coordinator in 2016.

Meanwhile, Bob has hired Geneviève Dallaire as editor-in-chief.

Dallaire was most recently senior brand editor for Yellow Pages' YP Dine vertical and also spent five years as a web editor for MSN. Nathalie Turcotte, partner and VP of client service, said that editorial experience helped distinguish what Dallaire could bring to the role, which she described as "essential" for the agency's approach to content marketing.