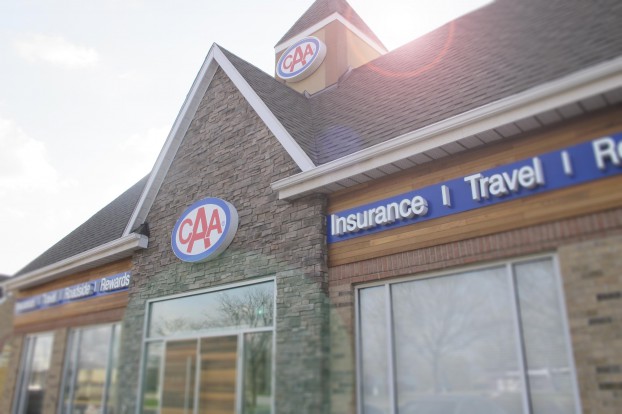 Earlier this month, CAA South Central Ontario opened the doors to a new location in Vaughan that reflects both where the 115-year-old company is today and the kind of experience it wants to provide its members.
The store, like 14 others the organization has remodelled in recent years, was designed to be a community hub and feel more like a home than a store. The decor is intended to look like a den or a living room, complete with couches and a fireplace, a setting where sales reps can have a conversation about the (sometimes lengthy) details of an insurance policy in a more comfortable setting. There are also dedicated areas for travel brochures for customers to get inspiration for their next trip, merchandise such as luggage and travel accessories, as well as digital tools like tablets for research.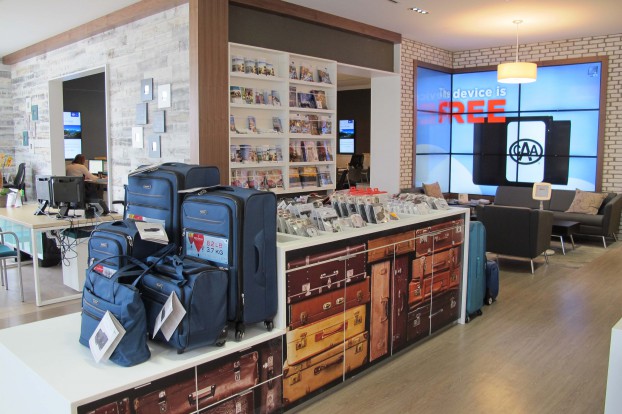 Donald Kaye, director of customer experience at CAA, says part of the reason for the new store concepts is to reflect the full range of what the company offers. Having long moved beyond roadside assistance, CAA also offers travel services and insurance for homes and vehicles. Those product offerings were developed because of CAA listening to the needs of its members over its 115-year history, something Kaye says also helped to influence the new design.
"You move through the store as you would move through your home," he says. "It gives you a feeling of warmth that helps you talk about things we offer, but also the things we advocate for in the communities where we operate. Our stores are starting to morph and shape into what our members are asking of us."
The company is now at the halfway point of its plan to have 35 locations between Windsor and Kingston – either ones that have been remodeled, or totally new locations like the one in Vaughan – reflect the new store concept by 2021. Kaye says there has been a 10% to 15% year-over-year growth in transactions at remodeled locations, with the average time customers spend in store also increasing.
"If they're spending more time in the store, it's because we're answering what they need," Kaye says. "That could be the merchandise, the type of tour books we offer, the types of groups trips they might be looking for or the personal interactions they get. We try to design the stores so people feel free as a community to come in, to the point it might be the place they prefer to do their research, instead of online."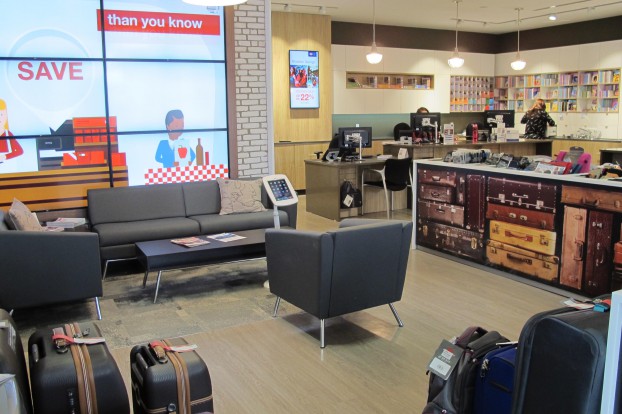 Tim Scott, VP of customer experience at CAA, says that while many other companies are reducing their retail footprint, CAA is increasing its investment to allow members to interact with the organization in the way they are most comfortable with. While the organization is also investing in its online platforms, the majority of its members skew older and prefer to have a face-to-face interaction. In either case, CAA hopes to provide a total experience that can give its members confidence and comfort.
"The retail companies that have been successful have looked at the overall experience and moving away from stores being a purely transactional space," he says. "For us, it's a platform for a conversation, whether it's about insurance and what our members need to be confident, or it's travel and you're trying to connect with peoples' passion and create their dream experience."
Beyond the in-store experience, CAA has also been investing in internal systems and CRM, so the customer experience can be integrated from retail to online to purchase history.