Sid Lee expands its content team
New leadership and expertise from Quebec's publishing industry bring editorial experience to the agency's offering.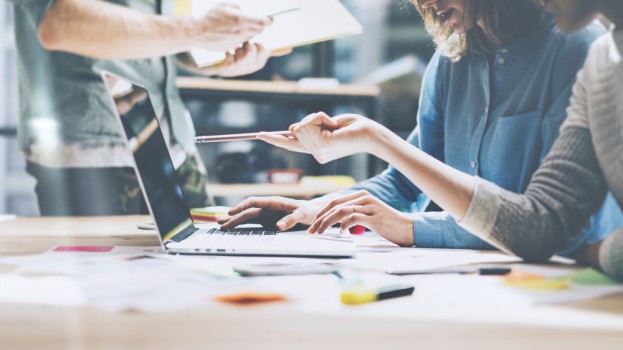 Sid Lee has bolstered its content capabilities with a series of new hires from Quebec's publishing industry.

The agency has hired Jean-François Légaré as editor-in-chief for the content team, co-managing staff and leading its offering. Légaré joins from content agency Bookmark, but also brings experience as the editor for publications including TVA's Clin D'oeil, Cineplex magazine and Spafax, as well as Air Canada's enRoute.

It has also hired Martin Beauséjour as editor-in-chief, reporting in to Légaré and bringing additional editorial experience. Beauséjour was most recently editor-in-chief of digital magazines at La Presse, where he was also previously editor for their XY, M and BOOM magazines.

Other new additions to the Montreal content team include content supervisor Stéphanie Houle (former editor of Clin D'oeil), content strategist Odile Archambault and content creator Michèle Provencher.

Vincent Ramsay-Lemelin, senior director of digital creation and innovation at Sid Lee, described the new hires as "the best and brightest" in publishing, and says their mix of creative, digital and media expertise will be an "invaluable asset" to the team.

Sid Lee tapped staff with experience in publishing to answer client demand for its content marketing services. It has previously created editorial platforms and executions for clients including National Bank, The North Face and SKYN, and says it will also bring those services to DAZN, H&R Block, PC Financial and TJX.

Sid Lee's content team in Montreal now consists of 20 staff, and the agency has also added nine new staff to the content team in Toronto over the past year.