Cannabis advertising rules come closer to passing
The Senate's line-by-line reading of Bill C-45 begin to provide some certainty around what will and won't be allowed.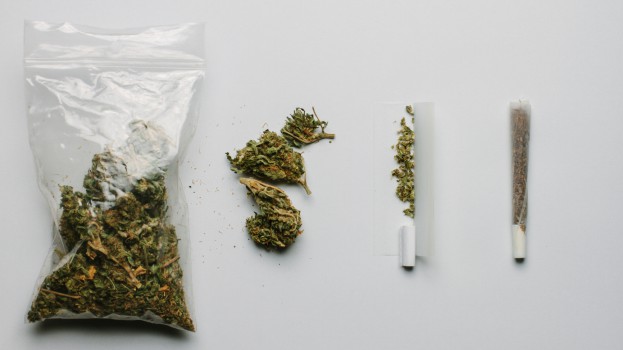 The Senate Committee on Social Affairs, Science and Technology did a line-by-line reading of Bill C-45 earlier this week, bringing the legalization of recreational cannabis in Canada one step closer to passing.
While many of the changes to the bill were technical in nature, Conservative senators proposed a number of amendments, several of which included provisions for marketing, advertising, promotion and packaging.
Currently, regulations in Bill C-45 – as they pertain to promotion and advertising – are very similar to those found in the Tobacco Act, as proposed by the government's task force.
It prohibits all promotion of cannabis and cannabis accessories, including information about price, distribution, use of endorsements, depictions of real or fictional people and characters, sponsorship and communicating in any way that "evokes a positive or negative emotion about, or image of, a way of life such as one that includes glamour, recreation, excitement, vitality, risk or daring" – which is referred to as "lifestyle advertising" in the Tobacco Act.
The exceptions to this are direct communications addressed specifically to people over 18 years of age, in places where young people are not permitted by law and through telecommunications (so long as reasonable steps have been taken to ensure it cannot be accessed by young people, such as age verification checks on a website). Those that are authorized to sell cannabis may also promote availability and price at point of sale.
One amendment, from Conservative senator Judith Seidman, proposed removing the exception that would allow the promotion of cannabis products through telecommunications ("telecommunications" was largely interpreted to mean digital platforms, although the committee heard that it could also include telephone). Senator Siedman cited the fact that current age verification methods online are ineffective, that there are difficulties around regulating content on social media for her proposal, as well as the task force recommendation for the prohibition of marketing and advertising.
In response, Eric Costen, director general at Health Canada, noted that in addition to not promoting cannabis to young people, the other goal of the regulations was to achieve a marketplace where adult consumers can have access to fact-based information about products, not just promotional information. He said removing the exception for telecommunications would eliminate an avenue for that information, as well as jeopardize the online stores that provincial governments are preparing to launch and that sellers of medical products rely on almost entirely. He added that there are a number of regulatory tools that restrict what companies are able to put on their online channels.
The amendment was defeated.
Senator Seidman also proposed adding restrictions for "brand stretching," which is the act of putting logos and branding on non-cannabis products, such as clothing. She said such products could be appealing to young people, which was counter to the intent behind restricting cannabis promotion. She also referred to previous witness testimony heard by the committee citing that cannabis companies "intend to use augmented reality and brand stretching" to promote their products.
Health Canada's John Clare said such an amendment could have unintended consequences, using the Ontario Cannabis Store's inability to put its brand logo on a sign outside of stores as an example.
That amendment was also defeated.
With the second reading completed, it is all but certain that the marketing rules for recreational cannabis in Canada will stay largely unchanged from how they currently appear in Bill C-45, though Senators will have the opportunity to add or remove language from the bill during its third reading, which is expected to come Thursday of next week. A report from the committee following Monday's debate also urged the federal government to impose a moratorium on loosening the regulations on the branding, marketing and promotion of cannabis for 10 years, until the impact on young people can be measured.