Corner Office Shifts: Sprout's new CEO
A round-up of senior-level changes you may have missed.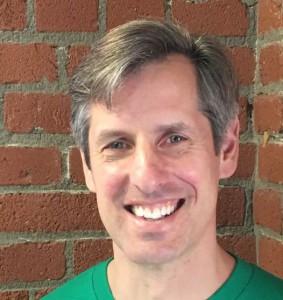 Sprout names Andrew Zimakas as CEO

Sprout Wellness Solutions, a corporate wellness technology company with offices in Toronto and Vancouver, has appointed interim chief operations officer Andrew Zimakas as CEO. During his five months as Sprout's COO, he helped implement strategic planning and a variety of "operational enhancements," according to the company.

Zimakas has worked with a range of technology-driven businesses on marketing, strategy and business development. Prior to joining Sprout, Zimakas served as SVP of corporate strategy for LoyaltyOne, and before that, he was the CMO at Tangerine bank. He has also held senior roles at Level5 Strategy Group, P&G and Microsoft.

Mary Beth Williamson appointed CMO of Fleurish Cannabis

Former Jamieson Vitamins CMO Mary Beth Williamson has been named the top marketer at Fleurish Cannabis, a licensed producer founded by and targeted to women. Prior to Jamieson, she worked at Procter & Gamble and PepsiCo. Her corporate experience is complemented by more than 10 years spent as a consultant, where she worked with global clients and emerging startups. At Fleurish, she will lead a marketing team that includes director of marketing operations Jessica Canas and director of marketing Steve Sadoff.