How do consumers feel about legal cannabis?
A survey shows where consumers might prefer to buy pot and how it could impact sales of products in other industries.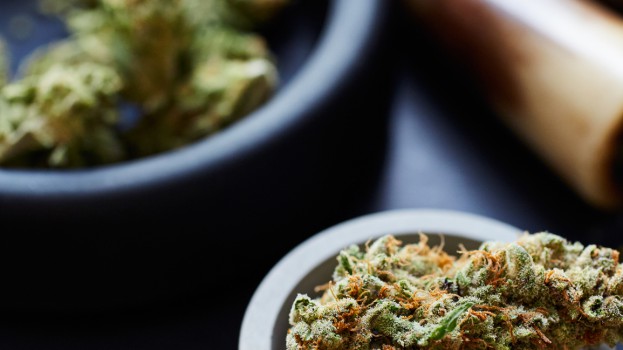 The majority of Canadians support the legalization of recreational cannabis, and now a survey by Kantar gives a glimpse of where they'd like it to be sold and how much demand there might be.

According to the report, 56% of Canadians say legalization will lead to people using cannabis more, although there was some variance between demographics: 71% of 19- to 24-year-olds and 53% of 25- to 54-year-olds said the same thing.

Among those who support legalization, 8% of the respondents believe it will lead to less alcohol consumption, a number that climbs to 15% for those between legal drinking age and 24-years-old (several reports from U.S. jurisdictions where cannabis has been legalized have shown alcohol sales drops as high as 13%). For tobacco, 24% of occasional and 18% of regular smokers say legalization will lead to less cigarette consumption.

When it comes to other drugs, 35% of cannabis legalization supporters say it will result in the consumption of fewer illegal drugs, compared to 7% who say it will lead to more. Among those who don't support cannabis legalization, those numbers were flipped: only 7% say it will lead to a decrease in illegal drug consumption, with 34% saying it will lead to more.

When first asked questions around where legal cannabis should be sold, 67% of respondents initially said it should only be available in government-controlled stores. However, they were open to other options once they were presented: 61% said they would accept cannabis being sold behind the counter at pharmacies, 47% said anywhere alcohol was sold, 30% said wherever cigarettes are sold and 13% said any retailer. Only 8% were open to all four, with 24% still saying it should only be sold by the government after being shown the additional options.

For packaging, 42% prefers it to be branded, with 35% preferring generic packaging (which will be what consumers will be buying) and 23% saying they were unsure.

Support for legalization is highest in Ontario and the Atlantic provinces (65%), followed by British Columbia (63%). Support in the prairie provinces is 57%, with support dropping below a majority in Quebec at 47%. Support differs between towns and cities with varying populations: 61% in communities with populations over 500,000, 63% where the population is between 30,000 to 499,999, 51% where the population is between 1,000 to 29,999 and 48% where the population is under 1,000.

Levels of support were nearly unaffected by household income or education level, though support was highest among millennials (67%) and lowest among Gen X (54%).