Rethink names three new ACDs
Xavier Blais and Maxime Saute are promoted in Montreal, while Pamela Rounis takes on the role in Vancouver.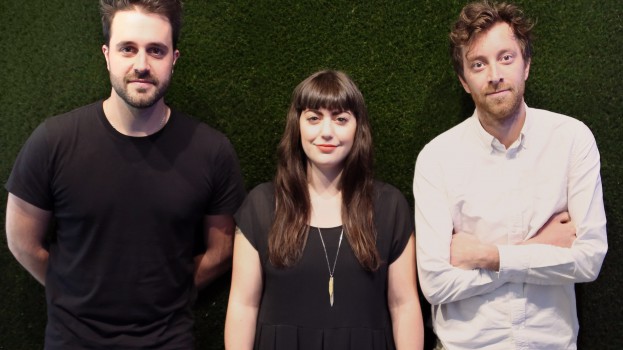 From left to right: Xavier Blais, Pamela Rounis and Maxime Sauté.

After a series of promotions, Rethink has three new ACDs between its creative teams in Vancouver and Montreal.

In Montreal, copywriter Xavier Blais and art director Maxime Sauté have been promoted, and will continue to work closely with managing partner and CD Nicolas Quintal in their new positions.

Blais joined the agency in 2015, one of the Montreal office's early hires. Sauté was hired the following year, bringing experience from Sid Lee and Cossette. Since joining Rethink, the pair have been involved with the agency's award-winning work for Sports Experts, Molson and Berlitz.

Pamela Rounis was also promoted to ACD, having been a part of Rethink Vancouver's design team for the past four years. She has worked with a number of clients since joining, including award-winning campaigns for YWCA. In her new ACD role, she will work closely with design creative director Hans Thiessen on projects for clients such as Uniqlo, A&W and Coast Capital Savings.

Prior to Rethink, Rounis was creative director and co-publisher at independent art and culture publication SAD, a role she still fills.

Rethink recently moved into a new office space in Montreal and began the year by naming a new partner for the office. The agency has also picked up new business with WestJet and the Ontario Science Centre. In the spring, it joined the ICOM network of global independent agencies.