Sico celebrates its connection to Quebec
Over 150 pieces of creative use visuals and wordplay to reference the areas and communities in which they appear.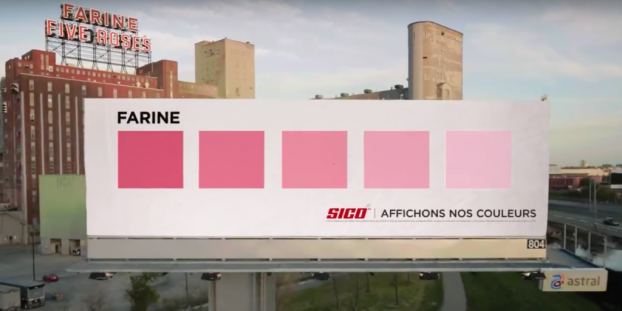 Paint brand Sico traces its history all the way back to a small shop that opened in Quebec City in 1937. Now, a new campaign brings those ties to communities in Quebec to life.
Over 150 different pieces of creative find ways to reference the parts of the province in which they appear. For example, a billboard outside the Five Roses flour factory (seen above) has the word "Farine" (French for flour) over five shades of pink (or "rose" in French). Signs outside of bike paths read "avec la route pas besoin d'auto" over a square of green ("on the green route, no vehicles"). An ad in a wooded area says "$%#&@ de mouches" over a swatch of black ("$%#&@ the black flies").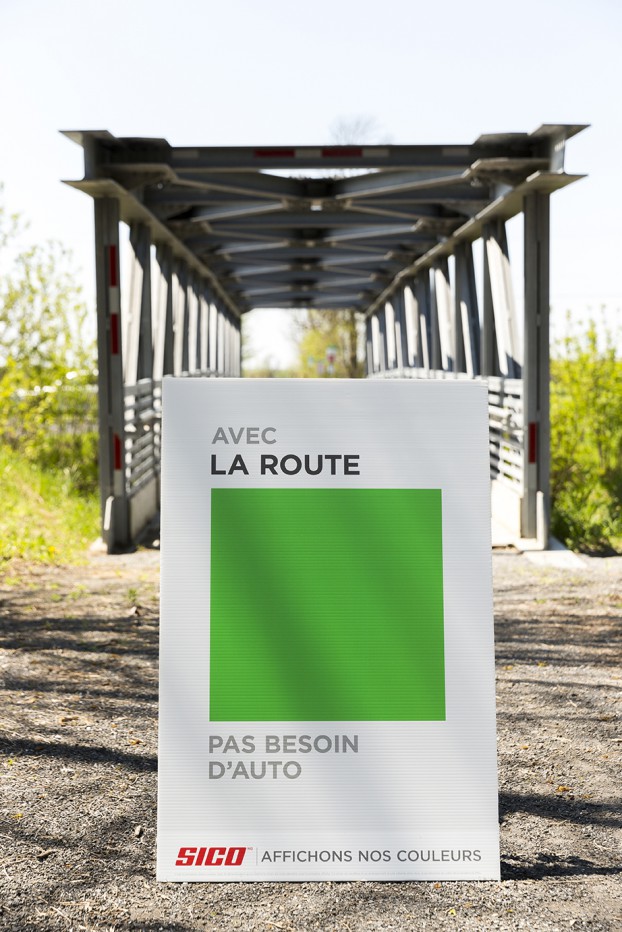 Other ads reference things like the signature cuisine of a neighbourhood, while ads in movie theatres, concert venues and bookstores make references to the titles of films, songs and books popular with Quebec residents. Online, the concept is coming to life through banner ads that use geolocation to make references to the region being targeted.
Bleublancrouge led creative on the campaign, with PHD on media and Substance on digital content.
Sico has a history of using out-of-home ads to integrate its colours into the environments where the ads appear, be it a digital board that mimicked the colour of the sky behind it or a transit shelter that showed a Sico shade that matched whatever passed by. But this campaign is less about showing colours that perfectly matched what was nearby and more about celebrating Sico's connection to the province of Quebec and its culture.
"Fundamentally, this tribute is a way of telling Quebecers that we understand them because we're from the same place," said Dominique Pépin, associate marketing director at Sico parent company PPG. "It's a way of celebrating our pride in a way that's specifically tailored to Quebec."