Tech in Action: Tic Tac's chewy Snapchat lens
Chewing helps power a pair of Snapchat games supporting the mint brand's recent foray into the gum business.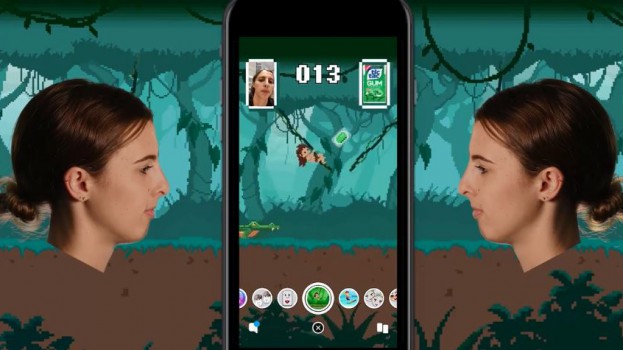 Bite-size mint brand Tic Tac ventured into the gum space earlier this year, and it's using a chew-powered Snapchat lens to promote two of its flavours.

Working with TBWA\Chiat\Day New York, the Ferrero-owned brand developed a pair of "Chew & Play" app games designed to get consumers chewing. Named Spearmint Jungle and Cool Watermelon Water Ski after Tic Tac's spearmint and cool watermelon flavours, the games utilize the users' chewing motion to power their on-screen characters through a series of obstacles.

The activation is part of Tic Tac's global "Chew and Play" platform, which the brand launched in February in support of its foray into gum.

The games can be accessed through "swipe up" ads within the Snapchat app or through Snap codes from now until August.