Canada rakes it in with 31 more nominations
The country is shortlisted across seven categories released Wednesday in Cannes.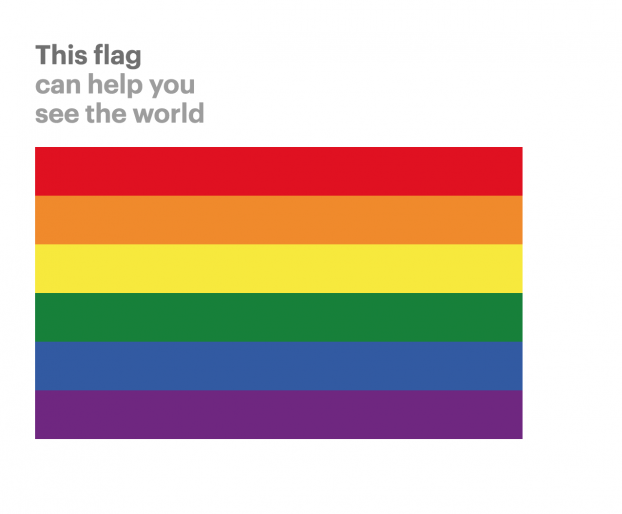 Wednesday in Cannes began with 31 more nominations for Canada across a bucketload of categories.
A total of 14 local agencies were selected to go through to the final round of judging for categories Direct, PR, Media, Social & Influencer, Film, Product Design and Creative Data.
Finalists include FCB/Six, FCB, BBDO, Bensimon Byrne/Narrative/OneMethod, Cossette, Havas, No Fixed Address, Touche, Rethink, PHD, Bleublancrouge, Sid Lee, Sid Lee Media and Lg2.
No stranger to the Cannes circuit this year, FCB/Six gets another seven mentions across both Direct and Creative Data for PFLAG's "Destination Pride" piece that, just last night, picked up four Mobile and Design Lions at a gala in Cannes.
BBDO's "The Paralympic Network" was shortlisted four times within Direct and the new-to-Cannes Social & Influencer category. And work for Casey House by Bensimon Byrne/Narrative/OneMethod, as well a campaign for the Canadian Centre for Child Protection by No Fixed Address, also made the shortlist rounds with three nods each.
Direct (7)
FCB/Six Toronto
PFLAG Canada
"Destination Pride" (Not-for-profit / Charity)
"Destination Pride" (Data Strategy)
"Destination Pride" (Use of Mobile)
"Destination Pride" (Experience Design)
Partners: Alter Ego / Grayson Matthews / Jigsaw Casting / Initiative / Glossy
BBDO
Canadian Paralympic Committee
"The Paralympic Network" (Co-creation & User-Generated Content)
Partners: Alter Ego / Asymetric Media / Grayson Matthews / Married to Giants
Bensimon Byrne / Narrative / OneMethod
Casey House
"Break Bread Smash Stigma" (Use of Ambient Media: Large-Scale)
Partners: Berkeley / Button Factory / Fort York / Rooster Post Production / Untitled Films
Cossette
McDonald's
"Follow the Arches" (Art Direction / Design)
Partners: Novus Media / OMD
PR (6)
Bensimon Byrne / Narrative / OneMethod
Casey House
"Break Bread Smash Stigma" (Social Community Building & Management)
"Break Bread Smash Stigma" (Use of Events and Stunts)
Partners: Berkeley / Button Factory / Fort York / Rooster Post Production / Untitled Films
Havas Toronto
Maple Leaf Foods – Greenfield Natural Meat Co.
"Greenfield Meatless Monday" (Food & Drink)
"Greenfield Meatless Monday" (Corporate Social Responsibility)
Partners: Eggplant Music & Sound / Nimble Content / Studio Feather / Edelman
No Fixed Address
Canadian Centre for Child Protection
"Don't Get Sextorted, Send a Naked Mole Rat" (Not-for-profit / Charity)
Partners: Married To Giants / Nimble Content / True Media / Neat Agency
FCB Canada
Canadian Down Syndrome Society
"Anything But Sorry" (Not-for-profit / Charity)
Partners: Fort York / Fuel Content / Grayson Matthews / The Vanity / Glossy / Jigsaw Casting / Rooster Post Production
Media (6)
Touche! Montreal and Cossette Montreal
Via Rail
"Car Vs. Data" (Travel)
Rethink
WestJet
"Desert Roulette" (Use of Stunts)
Partners: Studio M / The Vanity / Vapor RMW / Westbury / Edelman
PHD Toronto
GSK Canada
"In The Moment" (Data-Driven Targeting)
Bleublancrouge Montreal
Ubisoft Canada
"Assassin's Creed – Explore Ancient Egypt" (Use of Branded Content for Digital or Social)
Touche! Montreal
Alliance Touristique de L'industrie du Quebec
"A Room With Many Views" (Use of Branded Content for Digital or Social)
Partner: Lg2 Montreal
Sid Lee Media Montreal
Loto-Quebec
"The Luckiest Media Campaign Ever" (Excellence in Media Insights & Strategy)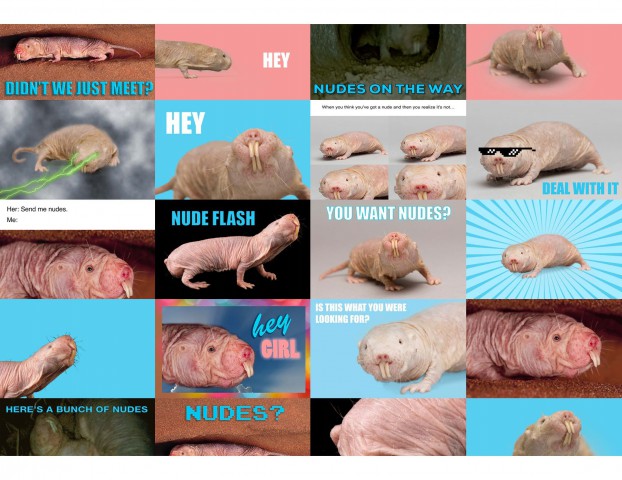 Social & Influencer (5)
No Fixed Address
Canadian Centre for Child Protection
"Don't Get Sextorted, Send a Naked Mole Rat" (Not-for-profit/Charity)
"Don't Get Sextorted, Send a Naked Mole Rat" (Social Purpose)
Partners: Married To Giants / Nimble Content / True Media / Neat Agency
BBDO
Canadian Paralympic Committee
"The Paralympic Network" (Innovative Use of Community)
"The Paralympic Network" (Real-Time Response)
"The Paralympic Network" (Social Purpose)
Partners: Alter Ego / Asymetric Media / Grayson Matthews / Married to Giants
Creative Data (5)
FCB/Six Toronto
PFLAG Canada
"Destination Pride" (Data-enhanced creativity)
"Destination Pride" (Social data and insight)
"Destination Pride" (Data Visualisation)
Partners: Alter Ego / Grayson Matthews / Jigsaw Casting / Initiative / Glossy
Touche! Montreal
Via Rail
"Car Vs. Data" (Real-Time Use of Data)
Partner: Cossette Montreal
Film (1)
Lg2 Quebec
La Societe de L'assurance Automobile du Quebec
"Shaving" (Corporate Social Responsibility)
Les Enfants Montreal
Product Design (1)
Sid Lee
Black Lives Matter Canada
"The Bulletproof Flag" (Product Design for Promotional Purposes)
Partner: Ad Hoc