Cannes 2018: Alexa, can you change the world?
Quiver's Graham Budd reports from a hackathon that showed how creatively doing good can pay off with voice assistants.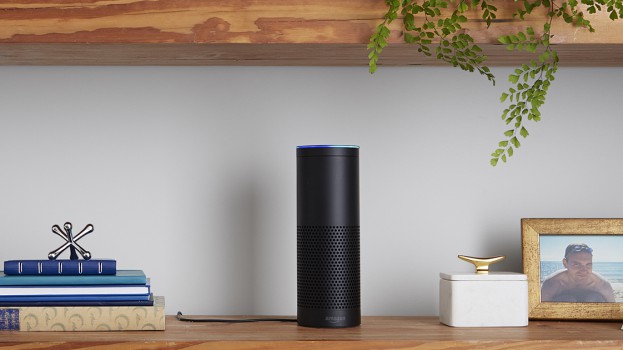 By Graham Budd

Forty-eight hours. Seven teams. One Amazon Echo.

This was the challenge presented to the seven agencies that participated in the first "Change for Good" hackathon at this year's Cannes Lions; use the Amazon Alexa platform to come up with an idea that helps advocacy group Global Citizen affect real and meaningful change. Teams had to ideate, create a working demo and pitch to a star-studded panel of judges (such as Gary Vaynerchuk, self proclaimed as "bullish on voice") under high stakes: Global Citizen would work with the winning team and leveraging the winning concept.

The standout pitch and hackathon winner was Dentsu's "Walk with Me," which uses Alexa  as an "AI bodyguard." Always listening from a user's phone when engaged, it can help suggest safer routes home based on data of all users, call authorities and turn on both of the phone's cameras at the first signs of trouble. Of all the approaches, "Walk with Me" exemplified using the strengths of voice technology in a way that could immediately and tangibly benefit individuals – particularly their safety, a contrast to many of the other approaches with arguably less direct benefits. Further, the scalability and application to many other cities and markets across the globe was self-evident – it had true application throughout the cities of the world for anyone walking alone, making it stand-out in its potential for greatest global impact.

Other notable pitches included Canada's own Connected Labs "Stories of the World," allowing users to hear inspiring stories from around the world to help bring deeper context and a reason for advocacy, as well as Mobiquity's "Poseidon" allowing users in remote areas to speak with their mobile phones to check the water quality in nearby sources and improve their health outcomes due to poor access to potable water. Grey, 360i, McCann, and Xandra USA also participated.

The brainchild of Amazon, Huge and the Global Citizen, the hackathon marks the first of its kind at the Cannes Lions and an unusual front-and-centre display from Amazon, which typical shies away from high exposure events. The comfort and fluidity of the voice ideation displayed here at Cannes confirms the global commitments agencies and marketers are already making in preparation for the prevalence and incoming ubiquity of voice search. The hackathon continues the social good trajectory that has in recent years dominated the celebrated work at the festival, and it was inspiring to see the industry doubling down on efforts to actively use creativity to drive measurable positive social change in real-time.

Graham Budd is managing partner at integrated production company Quiver.