A recap of Canada in Cannes
Eleven agencies return home with Lions in hand, having won 35 prizes across the festival's 27 categories.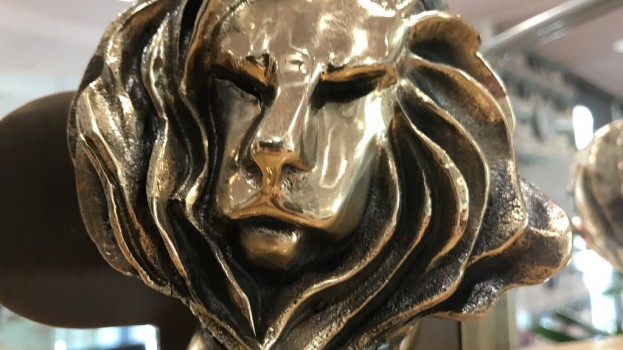 By Justin Dallaire and Jennifer Horn
Eleven Canadian agencies return home from Cannes with at least one Lion in their bag.
BBDO, BleuBlancRouge, Cossette, FCB/Six, Lg2, McCann, Ogilvy, Rethink, Sherpas Cinema, Sid Lee and Touche each earned at least one prize at this year's festival.
When the international festival celebrating creativity came to an end on Friday, the country's total haul included 35 Lions (plus one Young Lion win in Print) across 27 categories, from a pool of 83 shortlist nominations.
On the final day, three agencies – FCB/Six, Cossette and Lg2 – were welcomed onto the awards stage, having won two Silver and two Bronze between them.
Cossette landed its tenth prize of the Festival with a Silver in Creative Effectiveness, awarded for the long-term results of the "VS" platform for SickKids. Competition in the category was particularly steep – all 29 shortlisted entries had won or been shortlisted at Cannes between 2015 and 2017.
In Sustainable Development Goals, a new category which Mark Tutsell, global CCO of Leo Burnett Worldwide, described as having the potential to become "the most important Lion in our industry," agency FCB/Six took home another two Lions, one Silver and one Bronze, for PFLAG's "Destination Pride." The awards brought the agency's win count to 13 Lions.
Lg2 rounded out the country's final-day wins with a Bronze in Film. Awarded for its work on "Shaving," a spot for La Société de L'assurance Automobile du Québec, the Lion was the agency's first of the Festival.
Lg2 was also awarded a Gold from "Reaction Time," a campaign for the same client warning of the dangers of driving under the influence of cannabis, at the Act Responsible Exhibit in Cannes. Bringing together work from 72 agencies across 30 countries, the event celebrates social cause advertising and is presented alongside the Lions.
Here's the Canadian shortlist tally:
Glass: 1
Health & Wellness: 8
Mobile: 6
Design: 8
Radio & Audio: 5
Outdoor: 4
Industry Craft: 10
Brand Experience & Activation: 3
Film Craft: 2
Film: 1
Digital Craft: 1
Social & Influencer: 5
PR: 6
Direct: 7
Media: 6
Product Design: 1
Creative Data: 5
Creative Effectiveness: 1
Sustainable Development Goals: 3
Total: 83
Here's the winners list:
Young Lions Print: 1 (Silver)
Outdoor: 1 (Grand Prix)
Mobile: 3 (1 Gold, 2 Silver)
Design: 3 (1 Gold, 2 Bronze)
Radio & Audio: 3 (Silver)
Digital Craft: 1 (Bronze)
Industry Craft: 6 (Bronze)
Film Craft: 2 (1 Silver, 1 Bronze)
Media: 3 (1 Silver, 2 Bronze)
Direct: 4 (1 Silver, 3 Bronze)
Product Design: 1 (Silver)
Creative Data: 4 (1 Gold, 3 Bronze)
Film: 1 (Bronze)
Global Sustainable Goals: 2 (1 Silver, 1 Bronze)
Creative Effectiveness: 1 (Silver)
Total: 36 (1 Grand Prix, 3 Gold, 12 Silver, 20 Bronze)
And here's all the news from Cannes:
Shortlists:

Eight Health Lion noms for Canada
Canada lands on three Craft, Brand Experience shortlists
Canada rakes it in with 31 more nominations
Cossette, FCB/Six make final Cannes shortlists

Awards:

FCB/Six wins four in Mobile and Design
Three Lions for Canada in Radio & Audio
And the Outdoor Grand Prix goes to…
Canada misses the mark in Health
Behind an ad that won Young Lions Silver
Canada bags nine Lions across Craft categories
Canada bags four data-driven Lions
Sid Lee takes Silver in Product Design
Four more Lions for FCB/Six, Cossette
Canada's win count up three Media Lions
Canada's final four Lions

Conference:

Burger King's CMO and the hacker mindset
P&G, Ogilvy take steps to address diversity
Alexa, can you change the world?
When advertising became sadvertising

Daily Digests:

Day 1: Festival begins with 31 shortlist nods
Day 2: How is Canada faring so far?
Day 3: What will Canada win next?
Day 4: Canada shines in the final stretch
Day 5: On the docket for the Festival's last day

Note: A previous version of this article indicated FCB/Six won a total of 11 Lions and that Cossette won 7 Lions. We regret the error.