American Standard hopes new pitchman is a home run
The plumbing brand hits a tongue-in-cheek tone with Kevin Pillar, the first time it has used a pro athlete as a brand ambassador.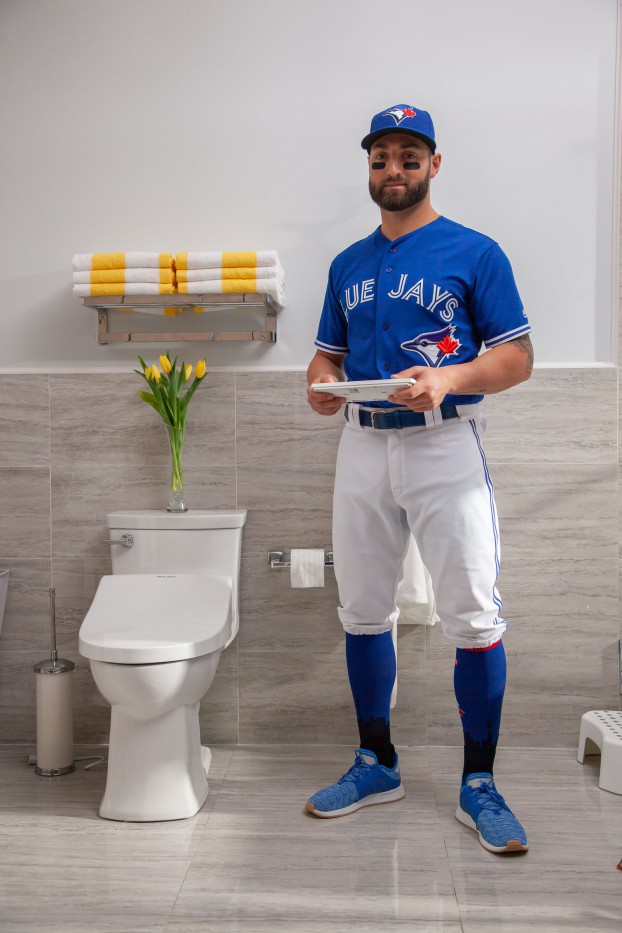 Baseball fans are used to seeing Kevin Pillar dive for balls on the diamond, so seeing him in his Toronto Blue Jays uniform standing next to a toilet may seem out of left field.
But the unusual image of the centre fielder is part of a marketing push by American Standard Canada to grab the attention of millennials.
The plumbing brand teamed up with Toronto's Chalkboard Marketing on creative for the "Welcome To The Big Leagues" campaign. Flying Camel is handling social media and public relations, while Promotivate is handling the print and digital advertising.
This is the second year American Standard, which is owned by Lixil Corp., has teamed up the Toronto Blue Jays as part of a three-year deal. But it's the first time American Standard Canada, which makes a bevy of bathroom items from toilets to bidets to bathtubs, has used a specific professional athlete in its marketing.
"It is very unusual. This is the first time we've done something like this for sure," says Isabel Carvalhana, brand manager for Lixil Canada Inc.
American Standard Canada is hoping the move will help it hit a more light-hearted tone in the campaign.
"The conversation around bathroom and bathroom use is kind of 'Oh, I don't know if we should talk about that,'" says Carvalhana. "[But] we sell toilets. [So] we've kind of taken a very funny, humourous kind of tone… The reaction from the Toronto Blue Jays has actually been very welcoming. They actually find it very funny… Even Kevin himself has had a good laugh with it."
Pillar officially joined the American Standard Canada team as a brand ambassador in April and will be featured in a video series, exclusive marketing materials, as well as on social media and at special events, throughout the rest of 2018. Photos and videos, such as the one featuring Pillar rattling off sports clichés à la Bull Durham above, have already been posted on American Standard Canada's social media platforms.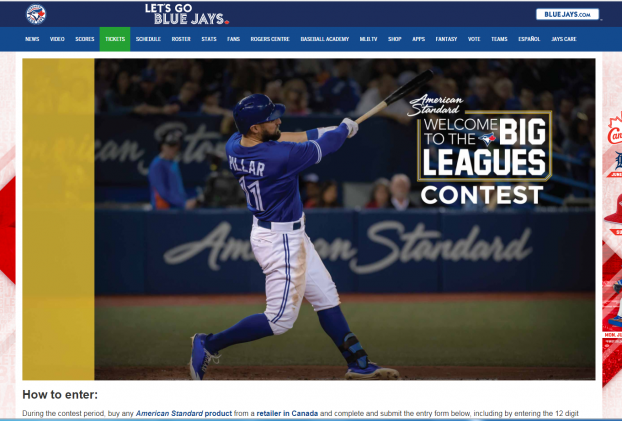 Pillar, who boasts 380,000 followers on Instagram, will be posting branded American Standard Canada content on his social media. There is also an online contest being run for anyone who has purchased an American Standard product during the contest period, which runs until August 30.
"As a new dad, I've come to realize how important the kitchen and bathroom spaces are in our everyday life," said Pillar, the 29-year-old father to a baby girl, in a press release.
While the campaign is generally targeting men and women in the 18- to 34-year-old age range, the use of Pillar specifically targets millennial men like himself. The company's research found when there is a full bathroom renovation, women tend to make the calls, but when just a toilet needs to be replaced, men make the decision in households that have a man and a woman co-habitating, notes Carvalhana.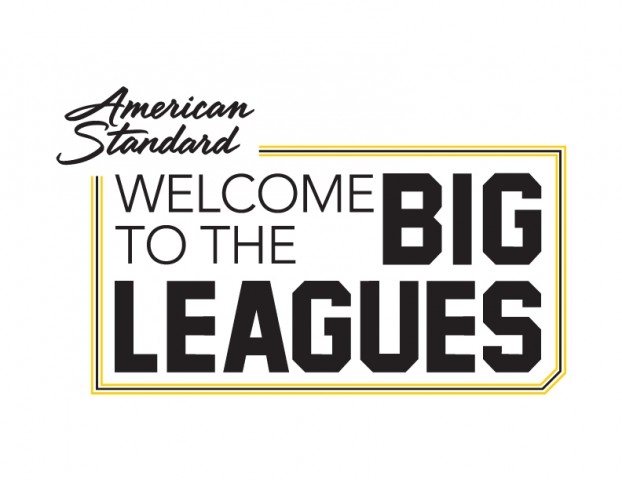 The "Welcome To The Big Leagues" campaign also includes several in-stadium activations at the Rogers Centre in downtown Toronto, such as ads that have just gone up in the 100-level bathrooms.
Lixil Americas recently named Valerie Malone, a marketer by trade, as its first female president and general manager. Malone was key to getting Pillar on the American Standard team, tapping into her previous experience working with pro athletes as brand ambassadors in previous roles she's held, says Carvalhana.