Mojio jump starts its connected car development
A relationship with auto parts giant Bosch is focused on creating new connected solutions for vehicles.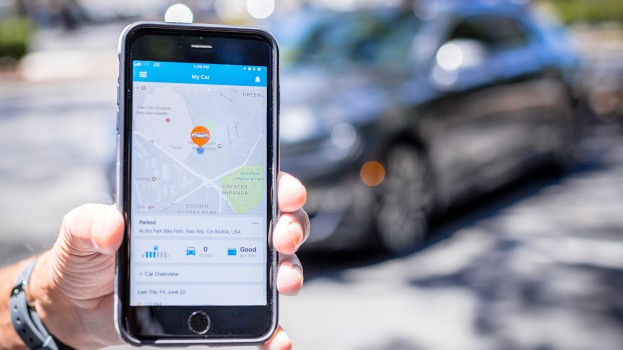 Global auto parts giant Bosch has made an investment with Vancouver-based connected car company Mojio.
The investment, part of Mojio's Series B round of funding first announced late last year, will also see the two companies work together on the development of new connected car services.
Bosch makes a range of electronics, appliances and tools but is likely best known as a manufacturer and supplier of automotive parts, primarily in the area of engine and body components and also including things like navigation systems. In recent years, it has been making efforts to establish itself in the IoT space, from in-vehicle solutions to "smart cities" initiatives to connected devices in the home. In February, it launched its new Connected Mobility Solutions division, which will develop and sell services related to connected cars, as well as vehicle and ridesharing.
Mojio is likely best known as the maker of devices that plug into the OBD-II port to add a range of diagnostic and connected services to a vehicle. Previously selling its devices direct to consumer, it pivoted in 2015 to work with companies who wanted to provide a connected car service to its own customers. It has previously partnered with companies like Telus  and Rogers to give their customers the ability to do things like track and record trips, see a vehicle's current location and receive remote alerts about problems with the car.
As part of the working relationship, the two companies will co-develop solutions in "focused areas" of the connected car landscape. To start, that means solutions around vehicle communication and diagnostics, crash detection and notifications.
In a press release, Mojio CEO Kenny Hawk said the combination of the two companies will help accelerate the development of solutions, which will continue to be targeted towards mobile network operators, as well as consumers and automakers themselves.