Tech in Action: IKEA turns its boxes into toys
An AR app helps parents and kids make good use of what's leftover when a piece of new furniture has been put together.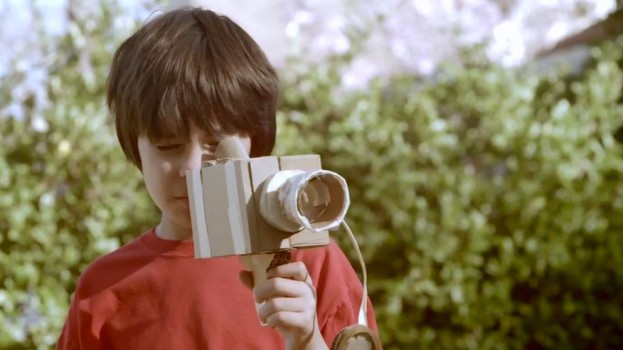 IKEA is no stranger to augmented reality, using the very latest in the technology to create apps that help customers see exactly how its furniture might look in their homes.

But after that furniture arrives, it tends to leave a giant cardboard box behind. Luckily, the retailer might soon have a way to put something that might have otherwise ended up in the trash to good use.

Revealed during a panel last week at Cannes Lions, the prototype of the Toybox app was created by Wunderman, Kantar Consulting and Mini Mad Things. The app is able to measure the size of the cardboard box available to a user and determine what kind of things could be made out of it. It'll then trace a virtual template over the cardboard and provide step-by-step instructions for how to put it all together.

The idea came from analyzing 17 years worth of online conversations, which revealed that behaviour and development was the second-most discussed issue when it came to parenting, behind only pregnancy. Roughly half of parents in a recent survey also revealed that they struggled to find ways to encourage "creative play" among their children, something that is vital for cognitive development. Beyond that, finding a second life for cardboard that its products leave behind also ties into IKEA's efforts around sustainability.

Cardboard seems to be a popular way companies are have been mixing high- and low-tech to foster creative thinking in children. In the spring, Nintendo released Nintendo Labo, a series of kits that allows kids to build things out of cardboard, such as fishing rods, robots, pianos and remote-controlled cars. When the motion-sensitive controllers from its Nintendo Switch console are inserted, it allows kids to play games with their cardboard creations. There's also the option for users to build their own cardboard creations and use a simplified programming interface to also create their own games.