Girl Guides focuses on giving youth a choice
A new digital campaign capitalizes on the youth organization's role of being a "catalyst for girls."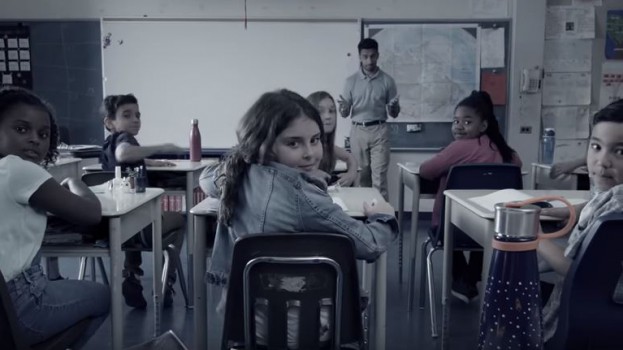 The Girl Guides of Canada is re-introducing itself to parents and hoping to drive new registrations, following some recent brand work that emphasizes its role in helping girls become "Everything She Wants to Be."
A new minute-long ad begins with snippets of how young girls' day usually begin: with their parents telling them to get out of bed and to eat their breakfast before heading off to school – where they continue being forced to do things that are out of their control. The turning point comes as the girl arrives at Girl Guides, where she gets to choose what she does and learns.
"We were trying to show that the day in a life of a young girl is full of choices that she doesn't really get to make," says Dustin Brown, managing director at Original, which created the spot and is handling media. "What we wanted to bring to life was this turning point when she walks through the door or meets up with her guide."
Around two years ago, Girl Guides began working with Toronto strategy group Level5 Strategy Group on research into its value proposition, says Kimberly Bowman, the organization's director of strategy. It also worked with communications agency Manifest for some time.
With 75,000 girls and more than 20,000 adult volunteers, Girl Guides has a strong membership base, says Bowman. But the research helped it understand that sometimes people outside the organization do not fully understand all that it does, and that it was important to listen to both groups when developing the "Everything She Wants to Be" branding.
While the research predates the conversation around the #MeToo movement, Bowman says the issue helped validate the direction Girl Guides wanted to take, that of being "a catalyst for girls."
When it came to developing creative, it was important to capture "the story of choice," says Brown.
The goal was to stand out in the minds of parents, who are faced with an incredible amount of choice when it comes to programs in which they can enroll their kids, Brown says. Faced with that same challenge, other groups, including the Ontario Minor Hockey Association, have recently launched campaigns to drive registrations.
The national campaign launched last week and is running on Facebook, Instagram and YouTube pre-roll until Girl Guides programs begin in early September. In addition to targeting specific demos, going digital allowed the organization to reach people within 25 kilometres of where they could sign up for Girl Guides, says Brown.