Travel Alberta names new agencies
C&B Advertising, Initiative, Isobar and Cardinal Path will help the organization turn the province into a "destination brand."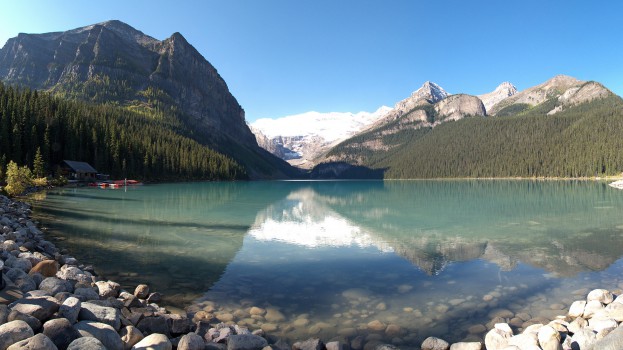 Travel Alberta has selected four new agencies that it will partner with to lead global marketing efforts.
Calgary-based C&B Advertising will lead on creative strategy and content development. IPG's Initiative Media will handle media strategy and distribution. Isobar Canada and Cardinal Path, both part of Dentsu Aegis, will lead on digital and analytics, respectively.
As a provincial crown corporation, Travel Alberta is mandated to conduct an RFP of its agency relationships every three years. The organization previously worked with Critical Mass, Hedgehog and Touche on its advertising and marketing. In 2016, it also selected DentsuBos to handle advertising in a handful of Asian markets, an assignment that has been folded into the global scope of its new agency mandates.
Tannis Gaffney, VP of global consumer marketing at Travel Alberta, says the organization structured the RFP in a way that it could pursue either one holistic agency of record or a multi-agency approach. At the end of the process, it became clear that a multi-agency approach would be best for Travel Alberta's business, she says.
"We prefer to refer to it as a 'best in class' agency model," she says. "We think this is giving us the best partnerships with agencies that are really good at what they do and complementing our in-house team. It'll also give us flexibility and agility in the future if we need to change things over the next three years, or just continue to get better."
C&B currently handles corporate communications for Travel Alberta, and also previously worked on the organization's 2012 rebranding efforts.
"The best in class model included a local agency based in Alberta," Gaffney says about selecting C&B for the creative assignment. "We're proud of the fact that we have a creative team that lives and breathes Alberta air and knows our regions across the province and are part of this ecosystem. That was really important to us."
The tourism agency's main goal is to grow tourism revenue in Alberta to $10 billion by 2020. Specifically from a marketing perspective, Gaffney says the priority is to "evolve" the province's positioning and make Alberta more of a destination brand, not only for vacations and leisure travel, but as a place where people can come to live, work and go to school.
Gaffney says that over the last three years, Travel Alberta has moved "about 99%" of its marketing efforts to digital channels. While it will occasionally utilize other platforms for small regional executions, she says, marketing digitally is the only way it will be able to achieve global reach on its budget, as well as access measurement and optimization capabilities not possible on other platforms.