Foodora launches ordering through Alexa
The meal delivery service's head of marketing talks about the potential he sees in voice platforms.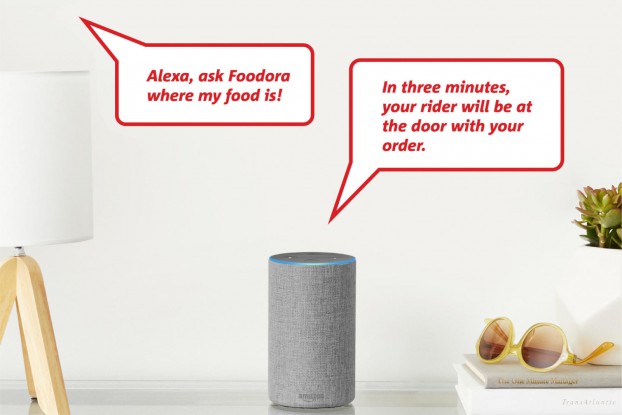 Ordering food by yelling at your voice-activated AI assistant without leaving your couch can sound like a scene out of a Phillip K. Dick story.
But the impact of artificial intelligence-powered assistants is no joke. The most well-known assistants have only been available in Canada since June, yet 8% of Canadians already have some form of smart speaker in their home, according to a recent report from Media Technology Monitor (MTM).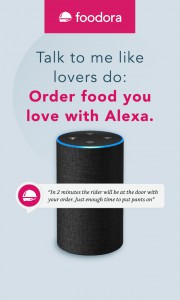 And Foodora took notice. The food delivery service officially launched a new voice ordering feature via Amazon's Alexa voice assistant during the Prime Day promotion earlier this week.
"I think voice assistants are still in their infancy but … some of the insights we've seen suggests that it would definitely be useful for customers," says Matt Rice, foodora's head of marketing. "Millennial consumers in particular have shown a strong acceptance of voice-enabled assistants. We feel that we're targeting that market."
Smart speakers were the fastest-growing consumer technology segment globally in the first quarter of 2018, with 9 million devices shipped, according to a report by Canalys.
Foodora's new skill allows hungry consumers to order food "without lifting a finger," according to a press release.
Users can refer to previous orders by a restaurant name, repeat their "usual order," "order from last Thursday", or a customer can reorder what they ordered on a date of their choice, such as "on the 2nd of May." The skill can be enabled in the smart speaker's app or website by entering your Foodora credentials, delivery address and preferred payment method.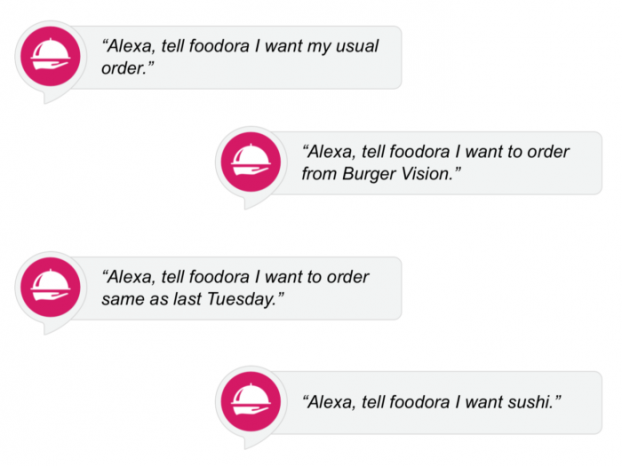 As to whether voice assistants, like the Amazon Echo and Google Home, are worth the investment (rather than destined for the garbage heap of tech trends that turned out to be overhyped fads), Rice isn't worried that Alexa could be the next Microsoft Zune.

"We feel over the next few years voice assistants will be pretty heavily adopted and that's why we've decided to roll this out," he says.

Last year, the Berlin-based food delivery company launched the ability to track your order, and rolled out the reorder feature in Canada, Germany and Australia earlier this summer. Foodora's in-house product innovation team is also currently at work on a version of voice ordering for Google Home devices.