Prairie Records puts a new spin on cannabis retail
How Westleaf Cannabis' concept is bringing a tactile shopping experience to the regulated space.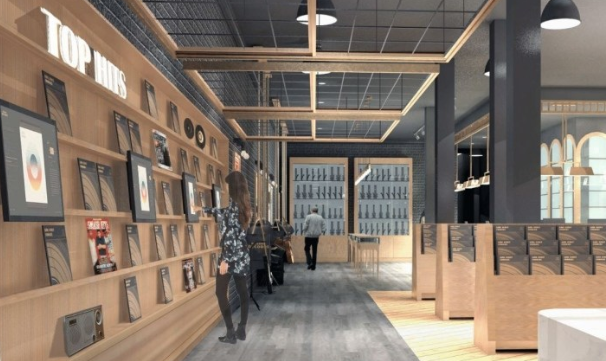 Westleaf Cannabis is taking inspiration from the music world to provide a welcoming, interactive shopping experience for those looking to shop for cannabis this October.
Prairie Records is the cannabis company's retail concept, one that incorporates influences of music and record stores to create a modern and high-end design.
Beyond the obvious, decades-long connection between cannabis and music, Adam Coates, VP of sales and marketing at Westleaf, says marrying the two provides a recognizable, comfortable foundation for consumers, especially those new to cannabis.
"It provides a foundation based on something they already know and have a relationship with," he says. "And with music, there's a different time and place for different types. As you go through your day, you go through different moods and songs on your playlist, and we think cannabis and the products related to it have that same idea. There's different products for different moments and moods. Marrying those in our retail environment is a great way to have that unique customer experience."
The connection to music goes beyond simply having it inspire the decor. While the locations are meant to look like a record store, the shelves and racks are actually stocked with covers that have information about cannabis and the strains Prairie Records carries. Where one might expect to find track listings and album credits, customers instead find information about the product, its format, consumption methods, as well as THC and CBD levels. Once they've picked something out, customers can bring the record cover to the check out counter, where they will be given their chosen cannabis products (and even the record cover).
Regulations around retail vary from province to province, but one thing that is fairly consistent is that actual cannabis products will be kept under lock and key, out of reach from shoppers until they make a purchase. Most retailers are planning, like Prairie Records, to use the rest of their retail footprints to educate customers, be it through areas where they can speak with staff or tablet stations where they can browse for themselves. However, Coates is keen to give customers something to actually pick up and hold in their hands before buying.
"The challenge with the regulations is that it changes the retail dynamic," says Coates, who had a long career at Labatt (most recently as VP of specialty sales) before entering the cannabis sector. "You can pick up a case of beer or look at a bottle of wine and have that tactile experience. What I really wanted to accomplish with Prairie Records was provide that same sort of experience within the regulations. We think that'll give a unique experience compared to what else is going to be out there."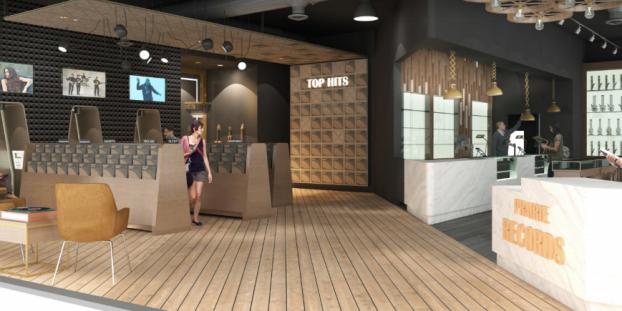 The regulations around cannabis marketing more broadly means that retail experiences are going to be especially important when it comes to reaching consumers.
"There's a lot of concepts out there that we were shown, and we didn't think they were differentiated enough," Coates says. "Given the restrictive marketing environment, the customer experience in retail needs to be very different and unique. We focused on being relevant locally and regionally, but also having a really distinct and unique retail experience for the consumers that will engage them and make them want to come in and keep coming back."
Westleaf plans to open roughly a dozen locations across Western Canada, though Coates says recent reports of the Ontario government planning to move to a private retail model may also result in it pursuing locations in Ontario as well. Coates says the locations the company is pursuing – such as the former Palace Theatre in Calgary – are in areas associated with experiences, such as shopping, dining and entertainment.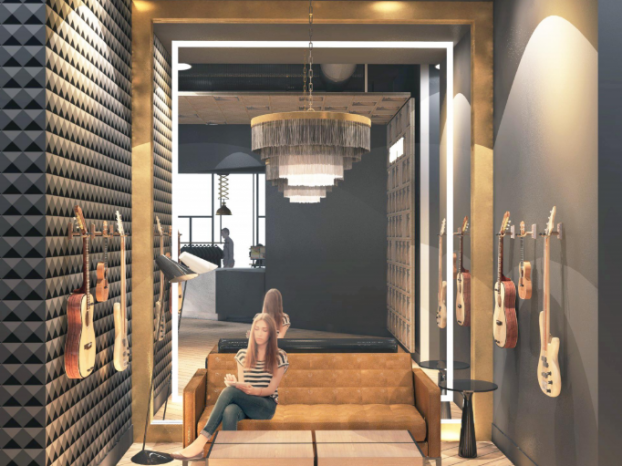 "It's really marrying and inserting ourselves in that idea of recreation, experience and socialization," he says. "That's going to do really great things for the brand."

Coates says the company is also looking for ways to engage the local music and arts communities within the rules around marketing and sponsorship.

Last week, Westleaf entered a strategic partnership with Thunderchild First Nation, which came with an investment that made Thunderchild the largest stakeholder in the company. Westleaf is currently constructing a 115,000 sq. ft. cultivation facility on Thunderchild lands near Battleford, Saskatchewan, with the intent of creating jobs for the Thunderchild community and driving economic development in Battleford more broadly.