Beattie's rides the craft wave
The Ontario distillery has launched its first campaign, promoting the brand's farming roots.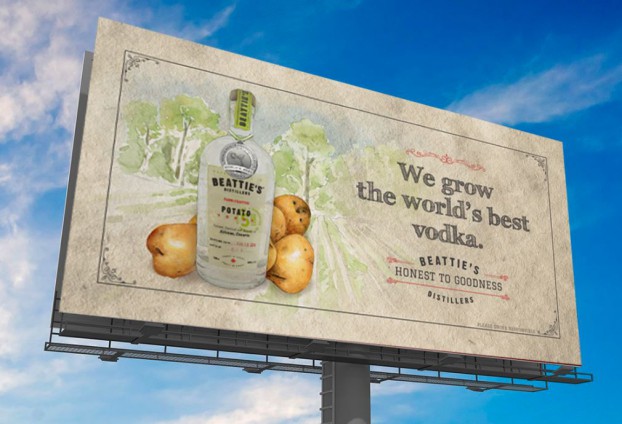 As demand for craft beers and local wines continues to grow, a similar trend has been sparked in spirits. And it's one that Beattie's Distillers is focusing on as it launches its first awareness campaign.
The Alliston, Ontario-based distillery is riding the wave of the craft movement, highlighting the fact that its owners are fifth-generation potato farmers who now use the crop make vodka right on the farm.
The digital-led campaign features CEO Ken Beattie himself, with creative emphasizing the brand's farming roots and utilizing the tagline "Honest to Goodness." An Instagram post, for example, dedicates Beattie's "to those who work in acres, not hours." The storytelling extends into out-of-home executions: "Oddly enough, it took a farmer to grow the world's best vodka."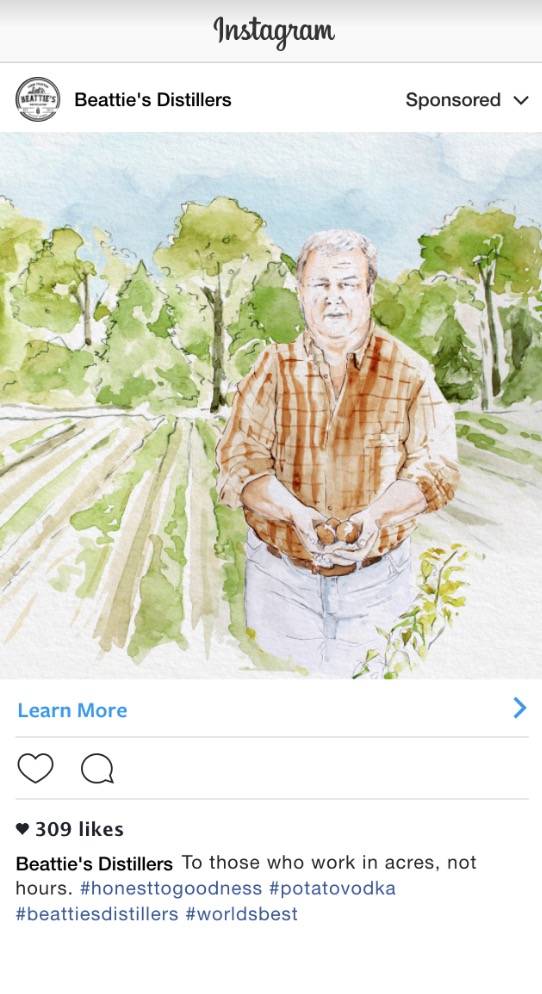 Digital assets went live the week after Canada Day, followed by the OOH component on July 25. Mass Minority is leading the campaign, which also includes a sampling program.
The marketing push comes at an opportune time for the brand: earlier this year, it was named best vodka at the 2018 World Beverage Competition, and sales having been growing fast.
Over the last 18 months, Beattie's has been the top-selling, Ontario-made premium vodka at the LCBO, with sales growing by 68% last quarter, according to Andy Murison, head of sales & marketing. The company has also recently started selling in the Alberta market.
Since launching in 2015, Beattie's' marketing strategy has focused primarily on sampling and owned social media, but the recent win on the international spirits stage convinced the owners that it was time to invest more heavily in marketing to help grow the business, says Murison.
The campaign will see the company spend nearly $250,000 on media, which constitutes a "huge investment" for a craft distillery, according to Murison. The objective is to continue working with the LCBO, which has been "instrumental" in growing the brand so far, he says. Creative assets are being targeted around the liquor stores where Beattie's sales are highest.
Going primarily digital for the campaign was a matter of playing to Mass Minority's strengths, maximizing speed-to-market efficiency while allowing for a degree of test-and-learn, says Murison, adding that it didn't see the value in the cost involved with TV buys.
A second marketing push will begin later in the year to align with consumers' consumption habits over the holiday season.