Insights from the 2018 Cannes Creative Effectiveness winners
WARC explores the strategies that helped marketers win the elusive Lion this year.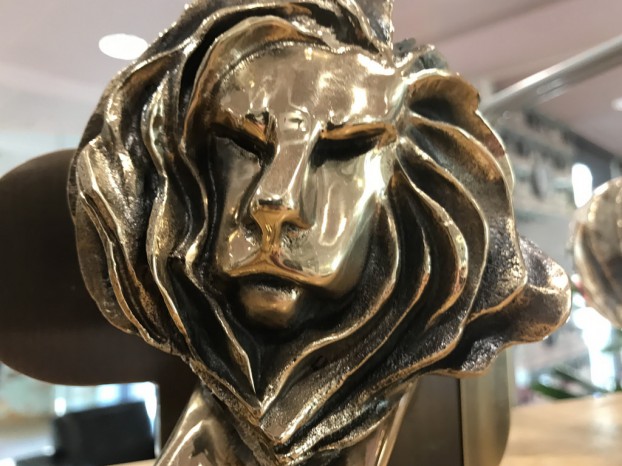 WARC has released its annual report on the Cannes Lions Creative Effectiveness winners, unearthing some of the insights that guided the judges' decision-making this year.
The report analyzes metadata from all 169 entries and includes interviews with the judges of the Creative Effectiveness Lions category, which rewards creative work that drives strong business results. The full report includes an analysis of entries' chosen creative strategy and media mix, among other metrics.
According to a report sample, emotion-based marketing was the main creative strategy in 21% of the shortlisted entries, up from 20% last year, proving once again how powerful emotions can be in delivering results.
This year's campaigns were also heavily focused on social purpose, with 17% of shortlisted entries being tied to sustainability and responsibility, up from 14% in 2017. Overall, WARC found that 14% of all entries could be described as a purpose-led campaign. Finally, 8% of shortlisted campaigns had a humourous tone or theme, compared to only 2% of entries in 2017.
Work by department store John Lewis, Pedigree pet food and Snickers were all cited as examples of winning campaigns using emotional storytelling with lighthearted humour, according to WARC. The Grand Prix winner, a CSR piece from brand Savlon that helped children in India remain germ-free, was more purpose-led.
Moreover, the report found that TV – which was the leading channel among 22% of entrants, followed by online video at 14% – played a pivotal role for campaigns, including one for Canada's own SickKids, which took home a Silver for its "VS" platform. This finding, according to WARC, shows that video is a key medium for delivering on emotional and humourous messages, regardless of format.
David Tiltman, head of content at WARC, said in a statement that this year's winning entries show marketing is evolving in several areas, including a need for more focus on product and work that ties into e-commerce strategies.
"As in previous years, emotion and 'purpose' are common elements on the creative work, though we are increasingly seeing these tied with humour or with PR so that brands stand out from the crowd," he said.
Overall, seven percent of the winning campaigns came from Canada. The U.K., China, India, Brazil and New Zealand were awarded with the same percentage of overall wins, while the U.S. was by the far the runaway leader with close to one-third of the winning case studies.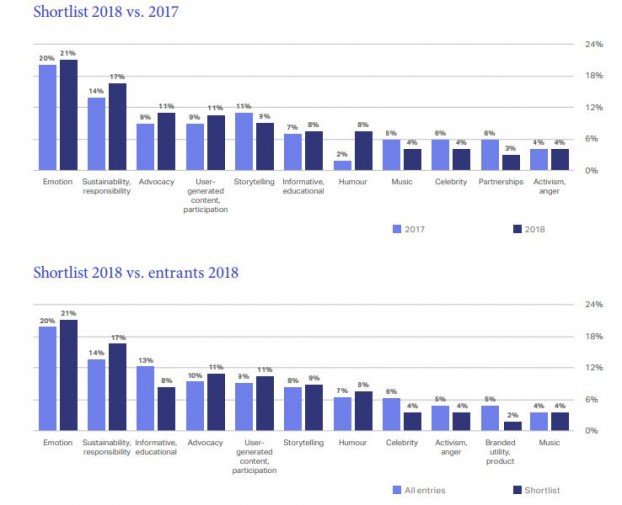 Source: WARC's Cannes Lions 2018 Insights from the Creative Effectiveness winners.