Stack hires three execs ahead of national launch
The fintech company has appointed Lori Hatcher-Hillier as CMO, in addition to naming chief product and technology officers.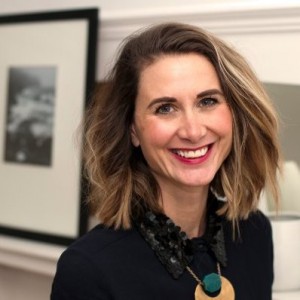 Ahead of its national launch later this year, financial services company Stack has made a series of executive hires that include a new chief marketing officer.
The company describes itself as an alternative to traditional banking, offering a no-fee way for consumers to manage their money through a mobile app or a prepaid Mastercard. On Tuesday, it announced that Lori Hatcher-Hillier (pictured) has been named CMO, Ranjit Sarai as chief product officer and Nahim Nasser as chief technology officer.
Hatcher-Hillier will build a marketing team and help develop Stack's long-term brand strategy team ahead of its official launch later this year. She has previously served in a number of senior marketing roles, including senior director of global marketing at winter apparel brand Canada Goose and director of marketing for meals and baking at General Mills.
She is joined by Sarai, a former head of digital strategy and innovation at President's Choice Financial, who takes on the role of chief product officer. At PC Financial, Sarai led the company's digital transformation and helped launch several new initiatives, including a mobile wallet and Loblaw's digital subscription program, PC Insiders. Prior to his work there, he was director of mobile banking at CIBC.
Finally, Nahim Nasser has been made Stack's chief technology officer, a role that involves developing a technology strategy for the brand. Nasser was formerly VP of engineering at software company Bnotions (acquired by Symbility Solutions in 2015) and has worked on products for companies that include eBay, Facebook and Stubhub, as well as Canadian banks and retailers.
In addition to the C-suite-level hires, Stack has appointed Sumaya Khan as head of digital marketing and Brian Wu as VP of finance. Throughout her career, Khan has worked with Telus and Koodo and as a client solutions manager at Facebook.