Central 1 launches banking on Alexa
The credit union may be the first in Canada to offer customers the ability to make payments and transfer funds on the platform.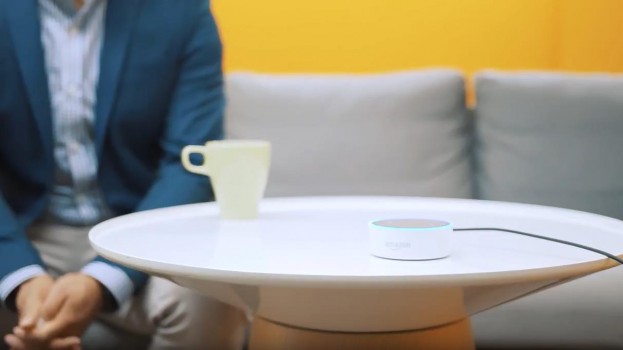 Central 1 Credit Union may be the first financial institution in Canada to offer authenticated banking services through a voice platform with the impending launch of its Alexa skill.

Using the skill, customers will be able to perform many of the same functions as their online or mobile banking platform – make payments, send money to vendors, transfer money between accounts and receive financial tips – through a conversational interface on an Amazon Alexa-enabled device. Like many skills, it also uses machine learning to improve upon the accuracy of the service and its ability to respond to requests.

Innovation Credit Union and Conexus Credit Union – which are clients of Central 1 and use its technology and services to provide certain services to its customers – will be piloting the service with a selected test audience and plans to roll it out to all members this fall. Both credit unions primarily serve customers in Saskatchewan, with Conexus having 120,000 members and Innovation having 49,000.

Central 1′s mobile banking and payments team worked with San Francisco-based design agency Point One Digital to develop the skill.

Several Canadian financial institutions have a presence on Alexa, such as TD, BMO and Manulife. However, most of their skills are somewhat limited, only offering customers informative functions, like branch locations, information about products, stock quotes and exchange rates.

Part of the reason Central 1 picked Alexa for its foray into voice was because of the high level of security, flexibility and authentication built in, which are a necessity to offer members the security they need to feel comfortable banking on the emerging platform.

Like many companies that launch an Alexa skill, Central 1 touted the innovation that comes with the new platform, as well as the increased relevance it provides younger generations. But the credit union also pointed out that launching on a voice platform has a number of accessibility benefits, namely improving the ability of those who are visually impaired, unable to leave their homes or have difficulty using keyboards and smartphones to access banking services.

"As an organization at the forefront of fintech innovation in Canada we're thrilled to showcase our authenticated voice banking solution that, as we continue providing the technology to more clients, will add ease and accessibility to the banking experience," said Mark Blucher, president and CEO of Central 1.