Leo Burnett paints outside the lines
How a line of "Petal Paint" exemplifies the benefits of taking a collaborative, borderless agency approach.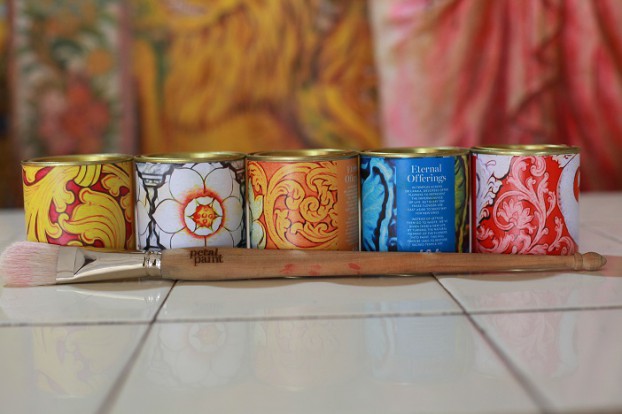 Global ad agencies have been striving to be more collaborative, reaching out to its international offices in an effort to infuse work with a greater diversity of creative thinking. A new line of paint released on the other side of the world shows just how far an idea can be pushed when different creative minds are brought together.
In Sri Lanka, worshipers will leave flowers at Buddhist temples as part of their worship. But after they leave, those flowers are collected and often thrown in the trash. Paint company JAT Holdings, which has offices in Sri Lanka, India, Pakistan, Bangladesh and the Maldives, worked with Leo Burnett, which has offices everywhere from Toronto to Tokyo, to instead collect those flowers, which were then sorted by colour and dried. The natural pigments from the petals were extracted and used to create the colours for a line of permanent paints.
The packaging design for "Petal Paint" was directly inspired by the temple walls in Sri Lanka. In addition to being sold in stores for devotees to paint their shrines at home, cans of the paint were donated to temples to help them restore and preserve their art. That also fits with the purpose of leaving flowers at temples in the first place: it reflects the permanent cycle of life, as the paint makes flowers that would have otherwise been left to die in the trash a part of the temples for years to come.
The effort was a collaborative project between Leo Burnett Sri Lanka and Leo Burnett Toronto. Anthony Chelvanathan, group CD at Leo Burnett Toronto, says he met Ranil de Silva, the since-retired managing director of Leo Burnett Sri Lanka, in Cannes, France. De Silva, who was known for trying to push his agency to compete on the global creative stage, wanted Chelvanathan to work with his team and inspire them to push an idea to the point where it could be a contender for a Cannes Lion.
Chelvanathan, who is Sri Lankan, says he was honoured to be approached for the task, and it quickly took on a great deal of personal meaning for him.
"I wanted to do it for my people," he says. "They should be able to compete on the world stage when it comes to creativity. Sometimes money is a factor in this industry, but in countries where there is less money, there are always ways to work within that. They had the nugget of the idea already, I came to encourage and motivate them to keep pushing and redoing things and having that understanding of what it takes to get it to the awards stage. Because I've been through that with projects like #CookThisPage. I really wanted to show them that we could do it and be on the stage with any country, because it all comes down to the power of the idea."
Once he was brought in, and with the support of global chief creative officer Mark Tutsell, Chelvanathan not only worked "day and night" going back and forth with creatives in Sri Lanka, but brought in other resources and talent he had access to in Toronto. That included North American chief creative officer Judy John, producers and editors at the agency, as well as enlisting support from local production partners such as Grayson Matthews and Nice Shoes. Leo Burnett also holds quarterly gatherings for creatives around the world to meet and share ideas. Chelvanathan presented the idea at one of these conferences and received feedback from creative directors across the agency network.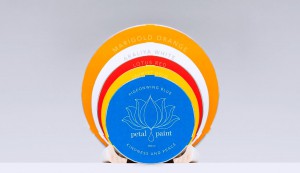 The collaborative nature of the project and bringing in perspectives from other markets is a big part of what helped add the extra details that pushed it to the award-worthy level the team was striving for. That extra attention included adding art from temple walls to the packaging. To ensure the cans would stand out at point-of-sale, designers took inspiration from the Buddha's halo to create different sizes of paint cans. The hard work has paid off, with the campaign set to be entered to awards shows this year.
"There was a fine line of not making it too Westernized," Chelvanathan says of how different cultural and geographic perspectives influenced the campaign. "It is Sri Lankan, and those things came because that is the filter that was always on and always what we tried to look through."
Being more collaborative and working across different markets has been a stated priority for agency networks and holding companies alike in recent years, including Leo Burnett holding company Publicis Groupe. Companies have committed to a number of different initiatives to help facilitate that, from restructurings to using AI-powered assistants to connect staff in different offices. But a big part of what has made these collaborations easier to get off the ground, according to Chelvanathan, is that the industry is beginning to see the outcomes of these types of efforts.
"It is becoming easier to do these collaborative projects because you're seeing great stuff come out of it," he says. "There's no formula to this, and it doesn't happen on every project. You don't work this way enough to have a really deep understanding what makes the process smooth, but every day we're learning on that because we've seen the instances where the work gets elevated because of it."