Tech in Action: A wearable for sports fans
The "Fantom" uses NFC tech to deliver content to supporters in the stadium, make payments and connect fans to each other.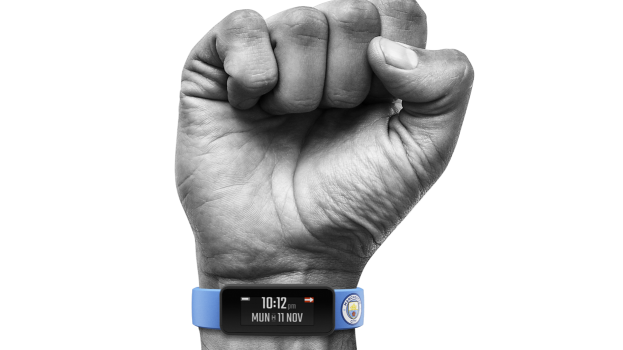 A new device is taking the tech that has powered much of the hype behind wearable tech and using it to drive deeper engagement with sports fans.
The "Fantom" wristband is similar in size and style to a Fitbit, albeit customized with the colour and logo of a fan's favourite team. A screen on the band delivers information that might be seen on a basic smartwatch, such as instant stats and scores, but also uses location-based and NFC tech to deliver a range of special features to those within the stadium. These include things like fan polls, quizzes or allowing for contactless payments at gates and concessions. It can also recognize when another fan wearing a Fantom is nearby, and facilitate a connection between members of the same fan community.
The tech was developed by Turnpike, a Swedish startup looking to develop tech that enhances fan experiences, and the company worked with the London office of agency BBH to launch the product. The companies ran a pilot of the Fantom with Manchester FC last year to streamline and fine tune its features. It is now available for retail in the U.K., and the company is currently looking for opportunities to expand to other countries.