Muskoka Brewery picks Blackjet as AOR
The agency has also made a number of additions to its team, including former FCB president Paul Mead.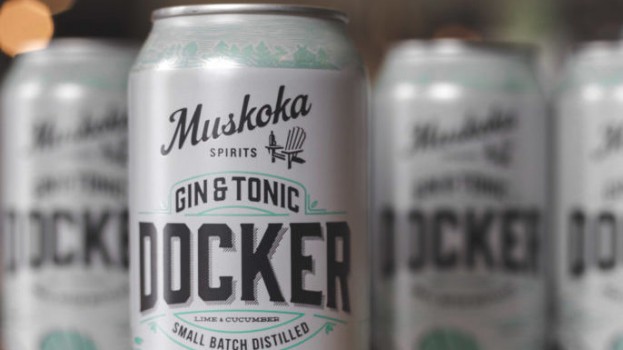 Ontario craft brewer Muskoka Brewery has expanded its relationship with Toronto's Blackjet, naming the shop its new agency of record.

Muskoka is currently Ontario's largest craft brewery and has recently expanded into spirits, launching its Legendary Oddity Gin in 2017 and Docker Gin & Tonic – its entry into the bustling ready-to-drink space – earlier this year. Blackjet collaborated with Muskoka on the Docker launch, and Ross Buchanan, VP of marketing and sales at Muskoka Brewery, says it was that work that landed the agency the AOR assignment.

Blackjet will work with Muskoka to strengthen the brands in its beer and spirits portfolio. That has been pegged as a priority for the brewery, as it is not only facing ongoing competition in the craft beer segment, but also from cannabis sector following legalization.

Many beer and alcohol companies have been anticipating some degree of impact on their business following cannabis legalization, with a study by researchers from the University of Connecticut, Georgia State University and Universidad del Pacifico published earlier this year showing alcohol sales dropped by as much as 15% in some jurisdictions where cannabis became more widely available.

Muskoka has worked with a number of different agencies in the past, such as with Vancouver's 123w on some branding and design projects, as well as Republic on a handful of recent summer campaigns.

Blackjet established itself as a branding agency that specialized in "place branding" for neighbourhoods across North America, but has recently expanded its work and client portfolio into other categories. It has recently picked up work for brands such as Panasonic and Reliance Home Comfort, wins that resulted in a series of hires and promotions.

The agency has continued on that growth path with a number of new additions to its team. Leading them is Paul Mead, the former retired president of FCB Canada, who will act as an executive advisor to co-founders Rob Galletta, Marco Marino and Mo Solomon and help oversee strategic growth of Blackjet's operations.

Tori Kleinsteuber, formerly a graphic artist at Labatt, has also been hired as studio artist. Nat Mirza, formerly at Clever Samurai, has been hired as a copywriter. Amanda Speers, formerly of Eighty-Eight, has been hired as an account executive. Samantha Bray rounds out the new hires as a junior project manager.