2018 Strategy Awards: Going against the grain
Winners in the Content, Launch Strategy and Cause categories reimagined the way they go to market.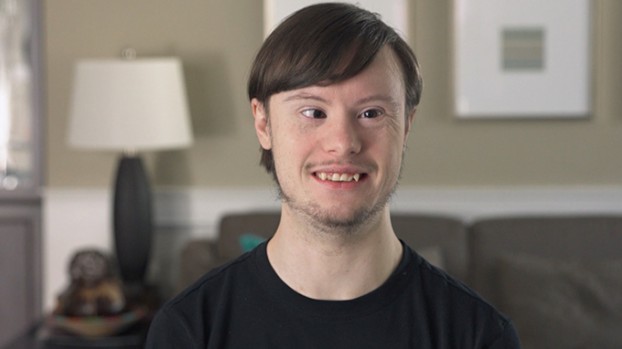 Earlier this month, the thinking and strategic planning that went into 25 Canadian campaigns was highlighted (and awarded fox-shaped trophies) at the Strategy Awards. Those agencies and brands were given the spotlight in print, with their winning cases published in the October issue of strategy magazine. This week, we're showcasing that work, a couple categories at a time. Watch your inbox for stories in StrategyDaily or check out the Strategy Awards link here to see all the cases as they're being rolled out.
Cause/Public Service
As more cause brands crop up, the challenge in getting consumers to dig deep in their wallets has become ever-more difficult. Digging deeper for insights is the solution. CDSS and Kids Help Phone threw traditional strategies out the window and took bold creative risks to get people to think differently about an issue and their brands.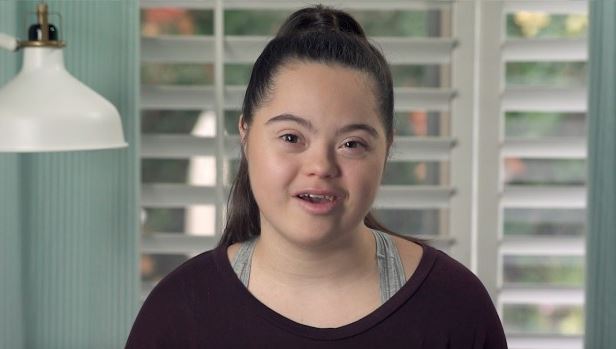 No apologies
The Wins: Cause/Public Service, Gold + Creative Catalyst, Gold + Social/Conversational Strategy, Gold + Connection Strategy, Silver + Evolution Strategy/Keeping it Fresh, Silver
The Canadian Down Syndrome Society (CDSS) partnered with FCB Canada to get people to think twice before saying "I'm sorry" to new parents of a baby born with Down syndrome. While well-meaning, saying sorry comes off as downright insensitive, so the CDSS encouraged people to excitedly welcome newborns (with or without Down) using the same degree of gushing enthusiasm.
In 2017, about 9,000 babies were born with Down syndrome in North America, making the community relatively small. The team needed to create a campaign with big impact to get Canadians talking about issue.
FCB knew leaning into clichés about empowering people with disabilities would fail to rise above the din. So it opted for humour as a way to pull at their heartstrings.
The integrated digital campaign launched with the social video "The S-Word" in November 2017, featuring people with Down syndrome dropping actual s- and f-bombs to underline the message that "the only bad word is sorry." The agency also launched a docuseries featuring families affected by the word "sorry."
CDSS targeted top YouTube videos with the first-ever language warnings. The "S Warnings" featured people with Down syndrome warning viewers of the inappropriate language they were about to hear.
Every piece of the digital campaign drove traffic to the campaign microsite, where people could share more colourful welcomes that were "Anything but Sorry." Using email, the organization connected directly with parents of kids with Down syndrome, prompting them to "re-do" their child's Facebook birth announcement, turning painful memories into celebratory ones.
The bold strategy paid off. The campaign earned 1.3 billion impressions from 106 pieces of international coverage across TV, radio and digital. The video also generated 365,000 total views on social media, with just $1,200 spent on Facebook. There were 64,000 social shares and all of the attention sparked a 350% increase in requests for educational material to be made available in schools.
What's more, the campaign also drove a 330% increase in donations to the CDSS. And it even inspired one couple to share the "Anything but Sorry" video on Facebook to announce to the world that their baby had Down syndrome – eliciting many congratulations and zero apologies.
Getting teens to talk
The Wins: Cause/Public Service, Bronze
How was your day? Eye roll. You Ok? Big sigh. Are you hungry? Dramatic exit.
Anyone who has ever tried to get a teen to open up about anything knows how tough that can be. Kids Help Phone enlisted J. Walter Thompson to get kids and teens to see it as more than just a crisis line.
The agency was tasked with changing Canadians' perception of the Kids Help Phone, presenting it as a service that can help youth with a range of everyday issues and not just emergency situations. The "Unfiltered Posts" campaign aimed to encourage kids and teens to call the help line about school pressures, relationship problems, mood disorders, as well as bullying.
With a $50,000 budget, the agency knew it couldn't rely on paid media alone, so it focused on creating awareness of the brand's services where most young Canadians spend a lot of their time – social media.
The "Unfiltered Posts" campaign aimed to get teens to discuss the unfiltered reality of their daily lives and struggles. The agency created a series of Instagram videos that looked like real filtered posts, juxtaposed with unfiltered audio. For example, a post of a confident-looking teen in a bikini with the caption that read "Enjoying the #BeachLife" is in stark contrast to the audio, which reveals an insecure teen who worries she might have an eating disorder. The videos end with the reminder: "You can share with us what you can't share with everyone else."
Its message resonated with youth. Calls to Kids Help Phone increased 146%, and its website tracked 3,713 visitors. The brand also achieved above-average ad recall, with one in five Facebook users remembering the spots after just two days of exposure.
Content Strategy
Creating content for social isn't an easy nut to crack. Posting stunning photos on Instagram, snappy tweets on Twitter and compelling videos on Facebook just doesn't cut it these days. Few brands have been able to turn a series for social into an hour-long documentary for TV. Harley-Davidson makes creating truly exceptional content look a little too easy.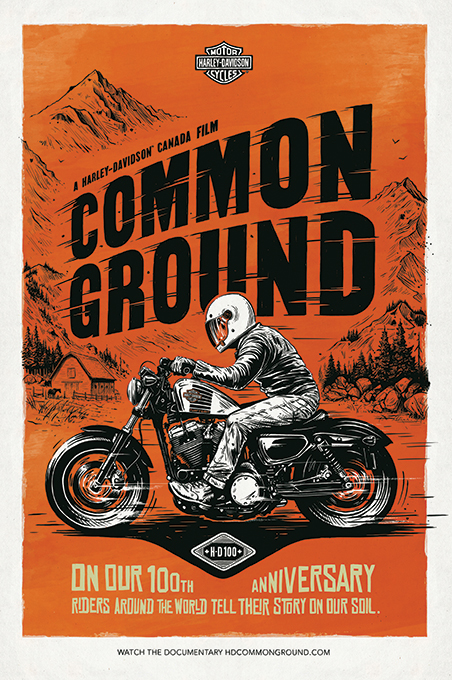 Blazing a new road
The Wins: Content Strategy, Gold
Not many ads become documentaries.
Social posts can sometimes be seen as throw-away content. But not for Harley-Davidson. The iconic motorcycle brand teamed up with Zulu Alpha Kilo to create compelling content with legs.
In recent years, motorcycling has been seen as a hobby for over-the-hill white guys. The team aimed to change that commonly-held view with Common Ground.
In 2017, two big birthdays were being celebrated – Canada's 150th and Harley-Davidson's 100th. So the brand and Toronto shop decided to celebrate both milestones in an ambitious 12-part online series. Common Ground created a foreign exchange for bikers that would celebrate two icons, as well as get the message across that the rider community comes in all genders, ages and ethnicities.
The agency paired riders from New Zealand, Mexico and India with those from Nova Scotia, Quebec and Alberta. A documentary film crew followed them as they ventured on six-day journeys across Canada, visiting communities, meeting people and exploring landscapes.
Starting as strangers, they forged bonds through the common ground that connects them: the open road.
To reach younger riders, the campaign presented a century-old brand in decidedly contemporary environments, through short and long-form content tailor-made for YouTube, Facebook, Instagram and the Harley-Davidson website.
Social videos, along with Instagram Story promotions and wild postings in urban centres, drove awareness. Dealership collateral and POP featured the Common Ground story, and CRM initiatives helped the brand retarget active followers.
The compelling Common Ground series stayed with people and received international press. And in an unusual detour, Discovery Canada approached Harley-Davidson to showcase the series as a one-hour primetime show that drew over 475,000 linear viewers.
Running from June to Sept. 2017, the campaign achieved over 47 million impressions. It got more than 8.7 million views and more than 415,000 engagements. What's more, the brand also rose 1.9% in market share.
Launch Strategy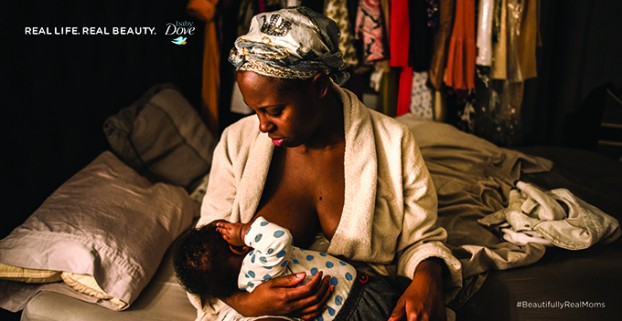 Real Beauty for the next generation

The Wins: Launch Strategy, Gold

Dove had dabbled in the baby category in Canada for the past 10 years with very little growth. But with the current baby care market worth $55 million, and projected to grow by 2%, the brand saw the opportunity to take the jump and launch its own dedicated line of Baby Dove products.

The Unilever brand has long been celebrated for its "Real Beauty" campaigns and so it, along with Ogilvy Toronto, decided to use that strong legacy to create the "Beautifully Real Moms" campaign that took aim at the "perfect mom" images on social, letting Canadians know that "there are no perfect moms, only real ones."

The idea was to target millennials on social media, where many of the filtered, unreal images of perfection lives.

The team hired several world-renowned female photojournalists to follow six moms around for three days and nights to capture images of real motherhood. The resulting 120 photos were placed in an online gallery and showed unfiltered images of real mothers doing everything from shopping for discount groceries with their kids to blocking their toddler from sticking their hand in a socket. Moms were invited to post their own #BeautifullyRealMoms photos online.

The online gallery of real moms received over 140,000 visits, more than double the goal, and outperformed the average time on a webpage by 76%. The social posts had an average engagement rate of 7%, exceeding the category average by 5%. And media outlets, such as Today's Parent and Cityline, covered the campaign.

The first year on the market, Baby Dove captured 9% share, while its closest competitor J&J Baby lost 3%. Dove achieved an ROI of 4:1 and added over $5 million worth of sales to the Dove business.