Three global drivers of consumer trends today
At strategy's Marketing Evolution: C-Suite Summit, WGSN's Andrea Bell delved into the trends shaping the industry come 2020.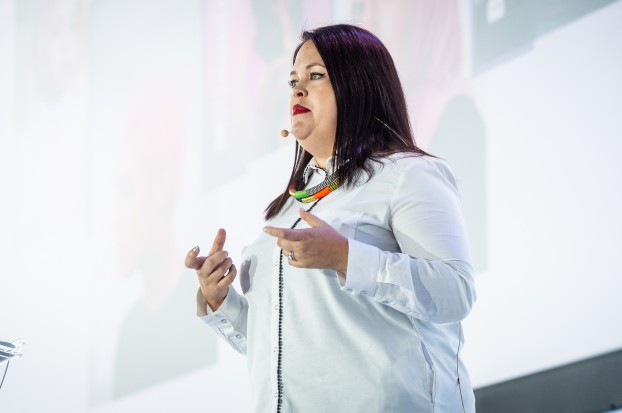 At strategy's Marketing Evolution: C-Suite Summit (MES) last week, Andrea Bell, head of mindset and strategic insights at forecasting company WGSN, delved into the trends shaping the industry as presented in its "Future Consumer 2020″ forecast.
The report, which looks at shifts in society, technology, environment, politics, industry and creativity, includes research from more than 90 WGSN employees in 60 countries, as well as secondary research, such as economic reports.
The three global drivers identified by WGSN that are shaping all industries over the next several years were identified as the rise of new consumer voices, mobile commerce (or m-commerce) and crowd-based capitalism (also known as the sharing economy).
Across generations, people are buying less, and that is largely due to the rise of the "experience economy," said Bell. As a result, it has become increasingly important for brands to consider psychographics in addition to demographics.
"The experience economy is transitioning into the meaning economy, and that means consumers want an emotional stake in the brand, and more importantly, they want an emotional stake in the ad or the content they're getting," Bell told MES attendees.
Globally, racial and ethnic identifiers are shifting and creating new "voices of power," she said. Connecting with these new groups should be a priority for brands, not an afterthought.
For example, Muslim millennials (or "generation M") are expected to make up a quarter of the world's population by 2050 (at 2.8 billion people), yet they continue to feel under-served and largely unspoken to. According to Deloitte consumer reports that were included in the forecast, Muslim consumers are expected to spend $327 billion on apparel in 2019 alone. In travel, they will spend around $298 billion per year come 2020. As Bell put it: "This is a generation that, as a group, we cannot ignore."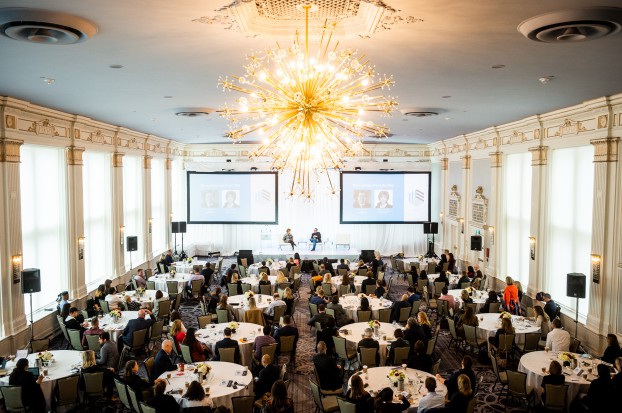 Canada's identity is changing, too. By 2030, more than 30% of consumers will be multi-racial and multi-ethnic, according to WGSN's findings, so brands should consider how they are speaking to these consumers. Caucasians will be a minority in the U.S. by 2030, according to numbers provided by its Census Bureau. This has opened up an opportunity for marketers to connect with consumers during religious or ethnic holidays that are often ignored, such as Ramadan and Quinceaneras.

Another global trend to watch is the rapid rise of mobile commerce. In less than 18 months, m-commerce will overtake e-commerce with over $250 billion in sales between the U.S. and Canada, according to Bell.

That trend will be driven by the roll-out of 5G networks over the next several years. Japan is already 5G compatible, the U.S. will be 2019. In Canada, some companies have begun testing 5G, but it remains unclear when it will be fully rolled out. "All these experiences that we've been hearing about for years will finally be able to happen, because there's a network that can push it," said Bell.

But the onset of greater connectivity means attention spans will shorten. Today, according to WGSN, the average consumer will search for a brand for three seconds before abandoning the search. And 6% of those consumers will instantly go to another brand, a number that is expected to rise to 32% over the next couple of years.

"Think about the purpose of an app," said Bell. "If it's not informational, educational or has a key loyalty idea – a great thing for marketing to come in and play – it simply becomes a hollow logo on a screen. Because everything will be on our phones."

Finally, Bell said crowd-based capitalism is "here to stay" and is expected to grow into a $40 billion business globally by 2020. And while the rise of the sharing economy has raised a number of labour and regulatory issues, it has been able to support people in countries facing economic uncertainty. For example, Airbnb opened a Brazil office after seeing 200% growth year-over-year between 2016 and 2017 in that market.

In Canada, 2.6 million people participated in the sharing economy more than once per week this year for an overall spend of $1.3 billion. Eight percent of Canadians currently make their living entirely on the sharing economy.

Marketers should look to make the most of the partnership opportunities available through the sharing economy, Bell said. For instance, Audi recently partnered with AirBnb on a promotion that saw guests gain access to an Audi vehicle during their stay in the U.S.