York University looks to fill a gap
The university has created programs in response to high demand for digital and content marketers in the GTA.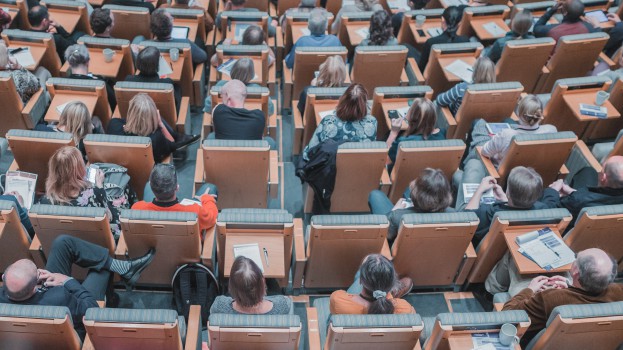 As demand for digital and content marketing skills has risen, companies have had more difficulty filling those roles compared to more traditional marketing jobs, according to the York University School of Continuing Studies (SCS).
Recent research by the Toronto university department found that postings for digital marketing jobs have increased by 164% over the last four years in the Greater Toronto Area. What's more, those jobs take 16% longer to fill, even though new hires make on average $7,000 more than their counterparts in other marketing roles, says Ian Barcarse, director of marketing and enrolment management for York University SCS.
In response to this demand, the department has launched three new accelerated digital marketing and content marketing certificate programs with the help of an advisory council, including Jill Borra, senior director of content strategy at RBC; Alex Conde, director of content marketing at Ratehub.ca; and Michelle Cody, senior director of marketing planning and operations at Rogers.
Carrie Lysenko, VP of product for online communities at publisher VerticalScope and a digital marketing course instructor, says the pace of innovation and change in the industry has forced even those with years of experience to "upskill and learn how developments and emerging technologies are changing the landscape." She says the new programs at York have been designed to help students "critically analyze future trends for impact on the industry."
The digital marketing program, for instance, teaches campaign planning, user data and segmentation, web analytics, email marketing and marketing automation, as well as SEO, SEM, CRM and pay-per-click advertising. Meanwhile, in the content marketing stream, skills are taught around managing risk, editorial planning, as well as content curation and mining.
Being able to establish a content marketing strategy is an important skill for marketers today, says Cora Brady, managing director at Toronto agency Bob's Your Uncle and a York University SCS advisory council member. "Despite the pace that digital, social platforms and technologies evolve – the principles of where to begin and how to establish a roadmap hasn't changed that much."
Other schools offer similar digital- and content-focused programs for professionals and new marketers, including the UBC Sauder School of Business in Vancouver, the McMaster Centre of Continuing Education in Hamilton, Ont., and the University of Toronto School of Continuing Studies, among others.