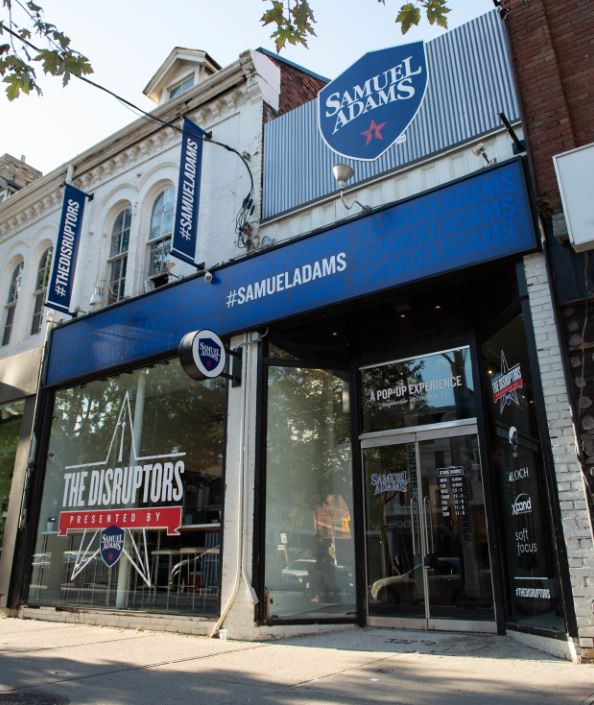 Samuel Adams brewery is celebrating the entrepreneurial nature of its American founder by partnering with small retail innovators on a "The Disruptors" pop-up in downtown Toronto.
The idea is to "pay homage" to how the company was founded in 1984 by a Harvard graduate who helped carve a "new path in the American beer industry," says Cory Owens, senior assistant brand manager for Samuel Adams at Moosehead Breweries. At the same time, the brand hopes that it will help four up-and-coming retail shops better establish themselves locally.
The Canadian market (and especially Ontario and the beer-friendly city of Toronto) has been identified as a priority market for Samuel Adams internationally. But in addition to raising awareness of the brand locally, the company is also hoping "The Disruptors" will help consumers better understand its history and founding story.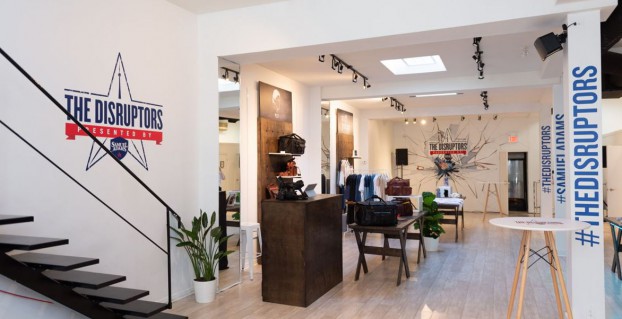 Located near the corner of Toronto's Queen St. W and Spadina Avenue, the space features a bar offering four Sam Adams brews, from which customers can sip while perusing the sections dedicated to: Loch eyewear, whose products are made from water-recovered timbers; Xpand Laces, which offers a no-tie shoelace system; Soft Focus, a loungewear brand; and 8.1.2, a handcrafted leather bags and accessories company. The brand selected retailers that "share the same values as we do," says Owens.
"The Disruptors" opened on Sept. 20 and was curated in partnership with Thisopenspace, a website allowing users to book meeting and event spaces. Inside, exposed brick is complemented by bright surfaces and a modern look-and-feel was designed to speak to the modernity of the Samuel Adams brand, says Owens.
It's the first time Samuel Adams has activated in this way in the Canadian market. But the concept is loosely based on a "Brewing the American Dream" program in the U.S. For that initiative, it partners with  non-profit Accion to offer loans, expertise and coaching to small businesses in the food and beverage industry.
On tap at the bar is Samuel Adams' flagship Boston Lager, a seasonal Octoberfest beer, as well as Cherry Wheat (which last made its Canadian appearance about five years ago), and Sam 76, which launched in the U.S. around a year ago and has never previously been available in Canada. While Boston Lager and Octoberfest are available elsewhere in Ontario, Cherry Wheat and Sam 76 are unique to the pop-up shop.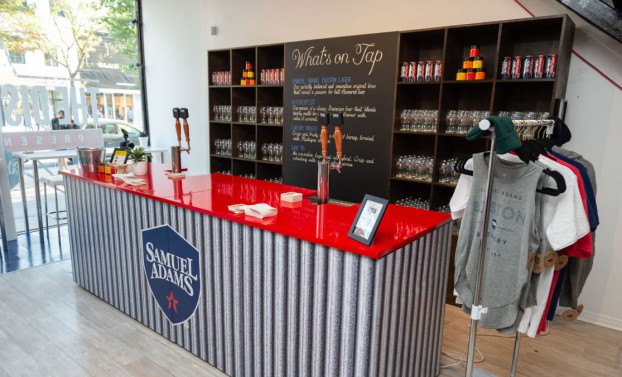 "For us, we saw this as a chance to tell our unique story to Canadians. That we're not just another American brewer. We stand for celebrating those people and businesses that pursue better through innovation, creativity, that sort of thing," says Owens.
Aside from an opening party on Sept. 19, to which media and influencers were invited, promotion is largely being led by Craft Public Relations. The brand also partnered with local entrepreneurs and influencers Shane Vitaly Foran, who owns a men's clothing and accessories brand, and Rob Gambino, who runs a "Streets of Toronto" Instagram account.
In addition to the pop-up, Samuel Adams recently ran an ecommerce program with the LCBO that saw 558 unique bottles of its Utopias brew sold online. Inventory sold out within three hours, according to Owens.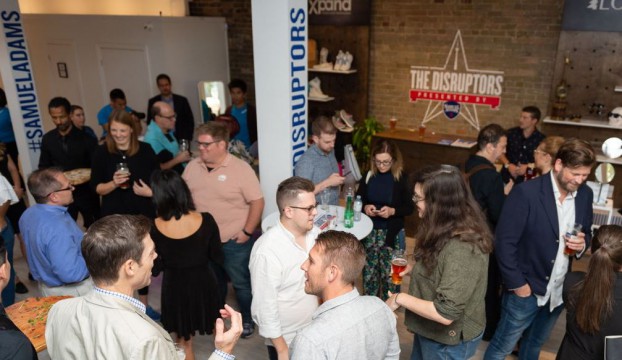 Correction: A previous version of this article identified Samuel Adams as being owned by Moosehead Breweries. In fact, Moosehead distributes Samuel Adams in Canada.