Ontario Association of Architects picks Leo Burnett
The agency's Toronto office will help the organization support the larger architectural community as part of a rebranding.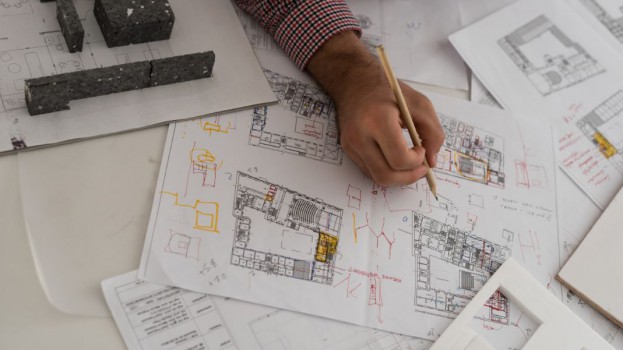 Leo Burnett has picked up new business with the Ontario Association of Architects (OAA), with its design team in Toronto working on a rebrand for the organization as it shifts to focus on serving both its members and the larger architectural community.

Since its founding more than 125 years ago, the organization responsible for self-regulating architects and architectural firms in Ontario has focused primarily on its members.

"The time is right to create a new logo that truly reflects our current and future roles and responsibilities in serving not only as the regulator of the profession for Ontario, but also as a means of public outreach—celebrating architecture that is safe, healthy, performs at the highest levels and elevates the human spirit," wrote OAA executive director Kristi Doyle, in an email to strategy. "It was also important for us to have a new logo that responds to accessibility and bilingual requirements while being flexible enough to be used in various media."

Over the next six months, Leo Burnett Design will develop a new brand identity for the organization, including logo, typography and colour pallets, as it looks to reorient itself in the architecture space come 2020. The current work coincides with plans to redesign its website with the help of Toronto digital agency Enginess and Toronto design agency Sputnik Design Partners.

"The goal is to debut both the visual identity and revitalized website at the same time —whether that takes place in the new year or 2020 is still being explored internally," says Doyle.

Leo Burnett Design was invited to pitch for the business in early July, says Ben Tarr, president of Leo Burnett Canada, shortly after he was brought on to help lead the agency. Nine graphic design firms were invited to participate in the RFP, five of which responded with proposals, according to the OAA.

In a press statement, Doyle  cited the agency's "design pedigree" as the reason it was selected for the work.

This story has been updated with comments from the OAA.