Conflict names managing director
Tamara Staines reunites with founders Niall Kelly and Jason Last as the agency responds to recent business growth.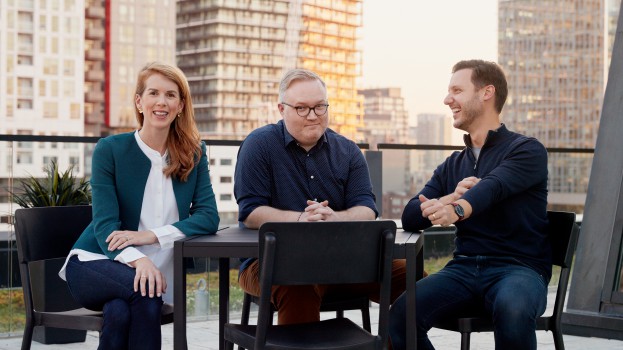 Conflict's new managing director Tamara Staines (left) with co-founders Niall Kelly (centre) and Jason Last.

Toronto's Conflict has hired Tamara Staines as its managing director following a year of business growth at the new agency.

Conflict was launched last year by former John St. creative director Niall Kelly and strategic planning director Jason Last. Staines worked with Kelly and Last at John St., which she joined in 2015 as an account director. She also brings experience from the client services teams at Taxi and DDB, and has worked with clients including Mitsubishi, Maple Leaf Foods, Kruger and Boston Pizza.

"Our model is about building very tight, high-performing teams with our clients and partners and Tamara's a natural when it comes to rallying people around a vision, sweating the details, and making sure the team thrives," Kelly says of Staines' leadership style, which he saw first-hand during their time working together.

The agency felt the need to add a managing director following expanded mandates with clients such as Longo's, Grocery Gateway and Black & McDonald, as well as more recent wins like VR start-up iVirtual Technologies and Sweet Reason Beverage Co. It also has plans to launch new service offerings in the new year, including a strategic process meant to "future-proof" their growth strategies.