Environics chief demographer on marketing to Gen Z
Doug Norris talks about targeting the young cohort, which will grow in size and influence in 2019 and beyond.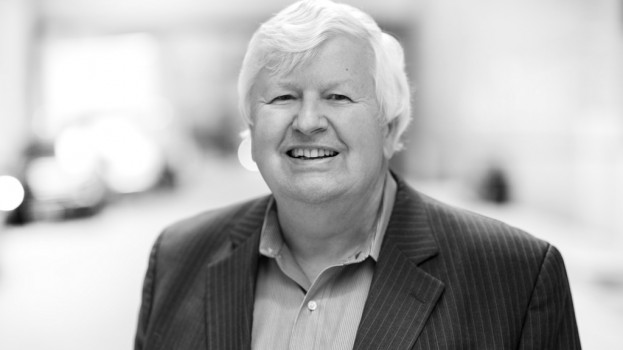 Generation Z is the new millennial.
While there are no agreed-upon definitions, Doug Norris, SVP and chief demographer for Environics Analytics has defined millennials as those who are currently 23- to 38-years-old and counts anyone currently in the age range of 7- to 22-years-old as a Gen Zer.
And come next year, the younger demo will outnumber the older, according to a Bloomberg analysis of United Nations data.
Globally, Gen Z will comprise 32% of the world's population, just nudging out millennials at 31.5% next year. Here in Canada, it will take about a decade for the number of Gen Zers to grow larger than the older millennial cohort, says Norris, thanks in large part to more young people immigrating here from other countries.
More culturally diverse
Right now, millennials are the dominant force in our culture, but that's quickly changing. Gen Z is already the most ethnically diverse cohort in Canada and as new immigrants come to the Great White North it will become increasingly so, says Norris.
That means marketers looking to target Gen Z will need to become more aware of cultural diversity and how consumer preferences might be different from one cultural group to another. And when it comes to targeting new immigrants, marketers may have to produce more ads in more languages.
Values staying stable
So far, the next generation doesn't seem to be that different than their millennial peers, or even their Gen X parents, when it comes to values, says Norris, who gave a presentation on the various generations as a guest speaker during a private client event hosted by St. Joseph Communications (SJC). The event in downtown Toronto centered around SJC's Gen X, Y, & Z Whitepaper.
There was a big shift in values between Baby Boomers (which Norris defines as those between ages 53 and 72) and their parents (those older than 73). While there has been a steady decrease in religiosity over the years, other core values have remained relatively stable, he says.
"Marketers should probably not market to a generation as such – it's a pretty blunt instrument. They'd do much better to segment a little further within the generations or perhaps segment in other ways across the generations. But I think the generation as such is pretty heterogeneous."
Life stage is often more relevant than age, notes Norris. He also says digging deep into attitudes towards consumerism, early adoption, concerns over money, and attitudes towards brands can help marketers better target consumers. Income, socioeconomic status and education are also important factors for marketers to consider, he says.
An unstable climate among digital natives
While Gen Zers have grown up in a time of great tech advancement that has come of age alongside them (Facebook was born in 2004, YouTube in 2005, the iPhone in 2007, Instagram in 2010, and Snapchat in 2011) there's also been a lot of upheaval. The generation who grew up in the shadows of both 9/11 and The Great Recession are said to be "self-aware, persistent, realist, innovative and self-reliant," according to an Ernst & Young report entitled Rise of Gen Z: new challenges for retailers.
They also consume a ton of content. A study by Trifecta Research claims American teens (ages 13 to 18) were consuming an average of almost nine hours of entertainment media per day.
Norris adds that Gen Z also tend to influence their millennial, Gen X (which Norris defines as 39 to 52) and Baby Boomer parents and grandparents' buying habits by helping them navigate technology and current trends.
Women's buying power grows
While men once brought home the bacon and women cooked it, those days are over.
More women than men hold post-secondary degrees and that trend is expected to continue among Gen Z, says Norris. That higher education is expected to translate into more women having high-paying professional jobs. In 2016, for the first time, women accounted for slightly over half (50.6%) of young Canadians (age 25 to 34) with an earned doctorate, according to Statistics Canada. This shift means marketers may need to change their focus to appeal more to female consumers.
"Women will have more spending power of their own and more income because they're more educated," predicts Norris. "More and more women in professional jobs probably means they're going to experience more of a 'time crunch,' so… they're going to be looking for time-saving alternatives [and] quick and efficient service."