Back Page: Who will be 2020′s Agency of the Year winner?
Arrivals+Departures reminds us that people, not algorithms, are still at the heart of great work.
Creative agency Arrivals+Departures imagines a dystopian future where an Alexa-like voice assistant is accepting strategy's prestigious AOY award. Shudder. Ones and Zeros can't build compelling creative… at least not by 2020, right? Right?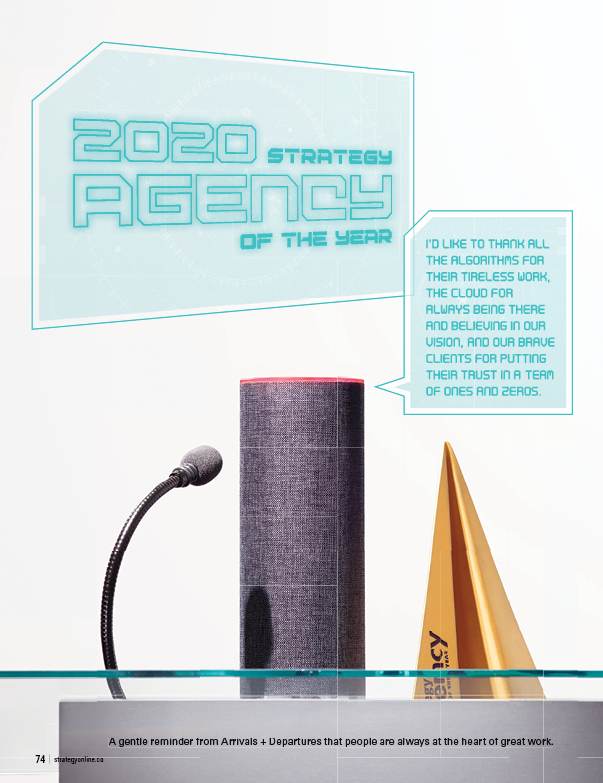 This article appears in the November/December 2018 issue of strategy.