BC Children's Hospital finds joy in a snowball
The hospital's new TV spot adds an emotional holiday touch to its typically digital-focused fundraising campaign.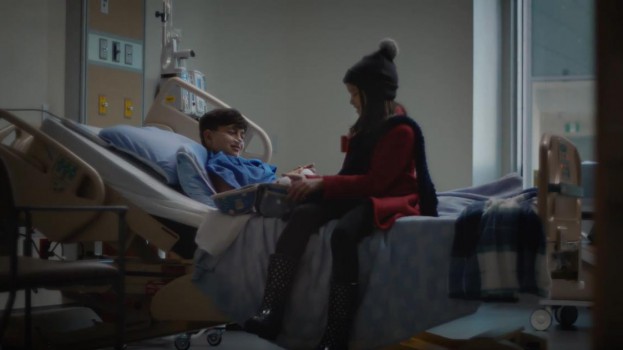 The BC Children's Hospital Foundation is looking to add a heartwarming touch to its marketing plan in support of this year's Big BC Snowball Fight for Kids.
In a TV spot created by agency partner Will, a young girl goes outside to enjoy a fresh snowfall. But her main objective is to make a snowball and secure its passage to her brother to bring him joy as he undergoes treatment in a hospital.
The Big BC Snowball Fight for Kids fundraising campaign, now in its third year, encourages British Columbia residents to make a donation to the hospital's research efforts in exchange for throwing a quirky "digital snowball" at a friend or family member.
In recent years, heart-warming holiday online ads from brands ranging from John Lewis to Cineplex and Walmart have been popular online due to the emotional response they generate from audiences worldwide. This year's TV spot for the children's' hospital adds that element to what was previously a digital-heavy campaign intended to make the cause "go viral" and used traditional media elements in more of a supportive role.
"We wanted to go beyond the simple mechanics of a digital snowball fight this year, and tell a deeper and more emotive story of how a simple snowball has the power to offer hope, show support and become a symbol of the magic shared when we all help kids get back to being kids," said Lisa Lebedovich, CD at Will.
In addition to the TV spot, the campaign includes digital and social ads, print, direct mail and OOH. It is set to run until Jan. 6.