Havas wins Flair Airlines
The ultra low-cost carrier is looking to "reinvigorate" its marketing as it plans to expand its service.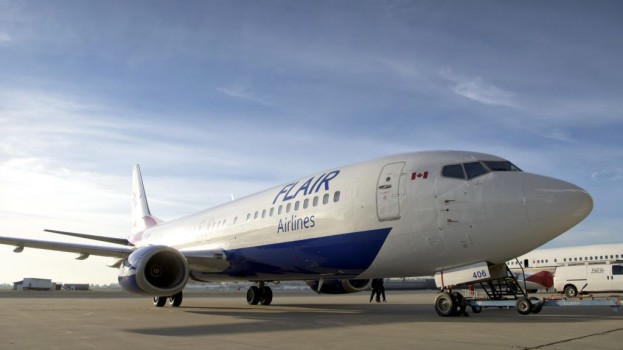 Ultra low-cost carrier Flair Airlines has selected Havas Canada as its first agency of record.

Havas was selected following a competitive pitch process involving multiple agencies that began in August. The agency's offices in Toronto and Montreal will handle strategy, branding and creative across all consumer touchpoints for the airline.

Flying out of Edmonton as its main hub, Flair was launched in 2005 as an operator of cargo and chartered flights. In 2016, it began operating flights for low-cost "virtual airline" brand NewLeaf. Flair moved into becoming a low-cost carrier in its own right when it acquired NewLeaf's staff and assets last year, and has been updating its fleet of aircraft to provide more frequent service and longer flights. It currently serves 10 Canadian cities and operated its first U.S.-bound flight to Las Vegas earlier in November. Flair plans to expand service to more U.S. cities – including Orlando, Phoenix, Miami and Palm Springs – in the near future.

With that expansion in mind, Flair is looking to Havas to help "reinvigorate" its marketing efforts that will drive home the convenience of flying with the airline. Charles McKee, Flair's chief commercial officer, added that he believes the company go from being a "little airline into a big player," and that it could become an airline of choice for those who cannot presently afford to fly.

Low-cost and ultra low-cost air travel is becoming an increasingly competitive space in Canada, as multiple carriers and brands look to offer no-frills travel options to consumers looking to save on ticket prices. Over the summer, WestJet – which is in the midst of plans to grow into an international airline – launched Swoop to be a low-cost option for Canadians. Last month, soon-to-launch carrier Jetlines picked Cossette as its agency of record as it continues to plan for its first flight. Porter, which celebrated its 12th anniversary last month, introduced a new "basic fare" over the summer that gives customers the lowest possible fare in exchange for not allowing refunds or flight changes and only making checked baggage and other services available for an additional fee.