Jumpstart turns to experience-led approach for Giving Tuesday
Canadian Tire's youth sports charity is giving away experiences with hockey stars following last year's "Give a Toast" campaign.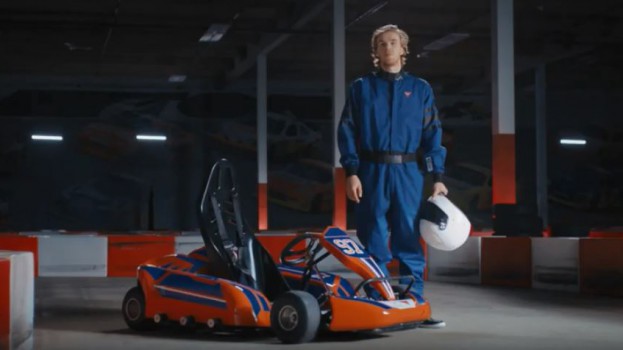 Having sold 10,000 toasters that burned the face of hockey players onto bread during Giving Tuesday last year, Canadian Tire's Jumpstart charity has gone with a more experience-focused strategy for this year's campaign.

The "Great Get in the Game Giveaway" campaign launched on Nov. 27 to coincide with Giving Tuesday, a day focused on charitable giving following the Black Friday-Cyber Monday weekend. The Jumpstart campaign gives participants the chance to win an experience-based prize with one of four Jumpstart ambassadors: hockey stars Wayne Gretzky, Jonathan Toews, Connor McDavid and Hayley Wickenheiser.

Working with agency Community, the brand created videos with each athlete that highlight the prizes, which are based on the player's unique interests off the ice. For an entry fee of $10, available on a campaign microsite from now until Dec. 4, the prize experiences include go-karting with Connor McDavid in Bowmanville, Ont., playing table top hockey with Wayne Gretzky in Los Angeles, having a game of ping pong with Jonathan Toews in Chicago and facing the batting cages alongside Hayley Wickenheiser in Florida.

As part of the strategy, Canadian Tire is driving awareness and fundraising for Jumpstart through social and digital support on its own channels and those of its athletes.

This year marks the second time the charity has run a Giving Tuesday campaign. Last year, it ran a "#GiveAToast" social effort that included selling toasters that burned the faces of Wayne Gretzky, Connor McDavid and Jonathan Toews onto the bread. Within the first day, all 10,000 toasters were sold, raising $250,000 for Jumpstart.

Eva Salem, VP of strategic marketing, says her team underestimated how quickly the toasters would sell last year, and learned that it could have made more money for the charity simply by adding more product. In order to not worry about quantity this year, it decided to test experience prizes instead, opening the door to the possibility of even more contributions. The goal was also to make the campaign more inclusive by offering tickets for $10.

Many organizations, from banks to retailers, continue to align their marketing efforts around sports partnerships and sponsorships. However, the point of differentiation for Canadian Tire is that the athletes are already committed to the cause as Jumpstart ambassadors, says Salem.

While Jumpstart maintains a marketing presence throughout the year to support ongoing fundraising, Jumpstart Month in June and Giving Tuesday in November are its two of its biggest opportunities to drive awareness, she says.

From a digital perspective, the brand is working on delivering more messages to customer audiences this year, such as existing Jumpstart donors and hockey or player-specific fans, after having built up more data through past interactions with customers.

In September last year, Canadian Tire Jumpstart Charities announced a "Play Finds A Way" initiative, a five-year, $50 million fundraising commitment to support accessible playgrounds, accessible infrastructure and programming. To drive awareness of that Jumpstart's new accessibility mandate, the organization ran a specific campaign about it in February. The proceeds from the current giveaway are supporting Jumpstart's efforts to remove barriers to sport and play for children.