The rise of the generalist
Sarah Ivey of Agents of Necessity explains why evolving past specialists will help ensure survival in the industry.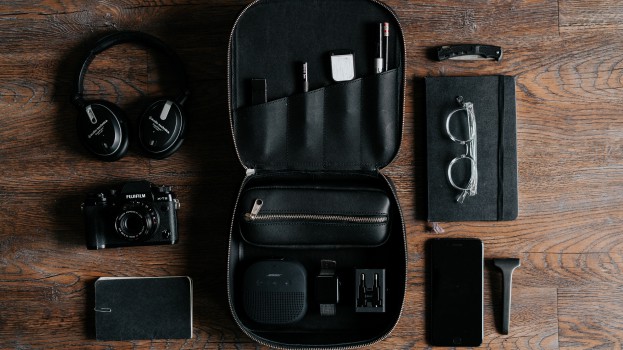 By Sarah Ivey

I ran a global study on millennials in 2014, and one of the biggest findings was that this generation learned the hard way to value skills over a job title. The reality they faced was that careers they were training for didn't exist by the time they left school.

You could argue that ad agencies are among the most extreme in terms of these whiplash changes in skill set and talent. It's safe to say that between massive structural changes and the advent of artificial intelligence, no one's job will be the same in three years. Maybe two.

So are we entering a world of increasing fragmentation and specialization, or are we actually embarking on a large-scale effort at re-integration? Unprecedented pressure is on marketers to find the best tool in the toolbox, leading to the rise of project work, rosters, in-house agencies and consultancies. The irony is that this approach splinters the responsibility for a holistic brand experience across many players.

From an individual agency basis, that puts far more pressure on each agency to see the problem as a whole. From the marketer's perspective, it's a talent godsend, although it's significantly more complex to manage. They've got a whole host of brilliant brains who are all working on their business. It's classic portfolio theory. The more bets, the more chances you have of getting it right. That's part of the reason why you see the rise (again) of "ideas-only agencies," who specialize in inspiration but not execution.

The big question for agencies is what kind of talent is going to make or break their future. For so long, agencies have been focused on implementation. That's where the money is. That's where procurement understands their value best. But in a world where consumers increasingly compare experiences across categories, the ability to see parallels across great work, to see where the brand experience falls down, is the view of a generalist, and those are in short supply.

Will agencies still need specialist "ninjas"? Possibly. But artificial intelligence is making the most strides in specialized applications. That's what machine learning does. It takes a very closely defined task and refines it. Dynamic copyediting? Media buying? Video editing? All of these highly specialized skills are far more likely to be assisted or replaced by AI. So the role of the specialist will evolve into something far more involved in judgement and taste, and frankly closer to a generalist.

On a macro level, the developments that are happening at the holding company level are a sign for the entire industry. As laid out in a Forrester report from August called "Agency Holding Companies Need A Brave New Business Model," nearly every holdco is moving towards some sort of front door approach. There's the Publicis Groupe Power of One. There's the move to holdco level client P&Ls at Dentsu. Or there's structural reorganization, like the acquisition of Acxiom by IPG and the ongoing merging of assets at WPP. It's about simplifying client contact and becoming more integrated in their approach – and that requires more generalists.

So how can agencies of any size cultivate the generalists that will help them most in a marketing atmosphere that doesn't seem set up to do so? Here are three suggestions:

Creativity as a cultural habit: Ditch the "one person with a marker brainstorm". There are loads of ways, from brainstorming techniques to client immersions to simple fixes around the office that can give the team full permission to think creatively.

Build a better mousetrap: When the team is working so hard on a client's business, they never stop thinking about it. Find a place – digital or physical – to capture all that great thinking. At worst, it shows the client your dedication – at best it gives you more authority to pitch proactive ideas.

Take an acting or improv class: Don't laugh. Actually, laugh. One of the core skills of being a great generalist is empathy, and there isn't a faster way on earth to develop your empathy muscle than acting or improv.

At its core, being a great generalist is not unlike being a great general – in the words of George S. Patton, "always do more than is required of you."

Sarah Ivey is founder and CEO of communications strategy agency Agents of Necessity.