YWCA sends sexts to strangers
The non-profit sent photos by AirDrop as a reminder of the impact and criminality of sharing someone else's sensitive images.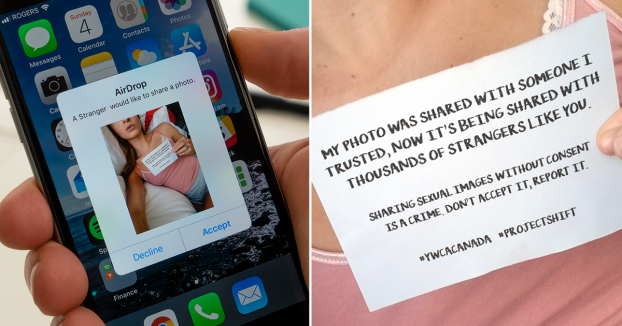 Some Vancouverites may have recently received an alluring image of a woman. But it wasn't what it seemed.
To demonstrate the impact of sharing someone else's sensitive photos, the YWCA used AirDrop – a function on iOS devices – to wirelessly share the image to a select group of people in Vancouver. Once they accepted the file, they could zoom into the message the woman was holding in her hand, describing how someone she trusted had shared her photo, which is now being seen by thousands of people. The YWCA implored people to not accept sensitive images of someone else, and report it instead.
The goal behind the campaign is twofold: to raise awareness of the impact that sharing non-consensual images can have on survivors, and to remind perpetrators that sharing non-consensual images is a criminal act of sexual assault.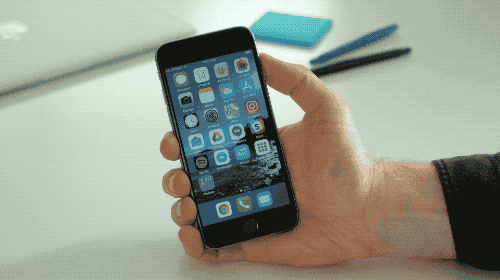 "Using AirDrop is a simple way to deliver our message to the right audience in a way that can't be ignored," said Morgan Tierney, managing partner and creative director at Rethink, the agency behind the campaign. "Disguising the message also shows how easy it is to share non-consensually without thinking of the impacts."
Citing a study by media literacy non-profit MediaSmarts, YWCA says roughly one in six youth have had their "sexts" or sensitive images forwarded or shown to someone else without their consent, with one in ten having it posted to a public platform.
"Our campaign is about consent culture and accountability," said Maya Roy, CEO at YWCA Canada. "It is about raising awareness and education because non-consensual sharing of images is against the law. More importantly, there are long-term impacts on survivors from mental health concern, to employment security, to staying in school."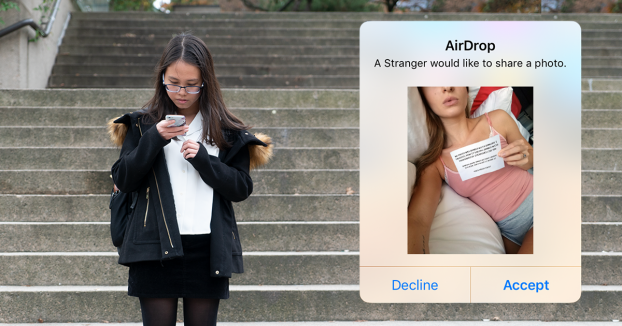 The campaign is part of YWCA's "Project Shift," a multi-year initiative aimed at making online spaces safer for young women. Last year, YWCA and Rethink worked on a campaign that used targeted pre-roll ads on YouTube to create "content warnings" for videos that promoted the objectification of women and hyper-masculinization of men, which it followed up in September with an OOH campaign targeting images seen in more traditional media.
The YWCA campaign also falls within "The 16 Days of Activism Against Gender-Based Violence," an initiative by the Government of Canada's Status of Women office that began on the International Day for the Elimination of Violence against Women on Nov. 25 and ends on International Human Rights Day on Dec. 10. The theme of this year's initiative is "#MYActionsMatter," and hopes to get Canadians to consider the proactive steps they can take to question, call out and speak up against acts of assault they encounter.
The organization is also currently looking for more ways to raise awareness about sharing non-consensual images, particularly on campuses.