AToMiC 2019: Getting immersive
How biometrics and AR helped drive deeper engagement.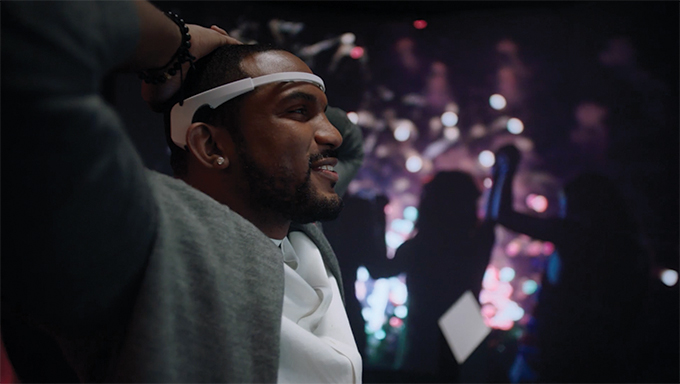 This article appears in the March/April 2019 issue of Strategy.
The Wins: Le Club AccorHotels' "Seeker" by Cossette
Bronze Immersive Reality; Bronze Tech Breakthrough
Immersive tech can be as complex as tracking facial gestures for a luxe travel experience… or as simple as adding facial features to a standard milk carton.
"Seeker," the world's first biometric discovery tool for destination planning was created by Cossette for Le Club AccorHotels. Luxury is all about understanding a guest's desires, even before they do. So the idea was to read customers' minds.
"Seeker" recorded and analyzed emotional responses via headsets and pulse-readers at a live event with influencers and supermodels. It used the biometric data to create a report on people's true travel desires and made visualizations of their brain activity and reactions. The experience was filmed and used to promote the online version of Seeker, generating 12 million impressions from travel industry press and tech media.

The Win: Les Producteurs de lait du Québec's "Singing Cartons" by Lg2
Silver Immersive Reality

Taking immersive reality into the aisles to prompt more immediate purchases the Milk Producers of Quebec and Lg2 used augmented reality to grow love for dairy. It developed a peculiar app that made milk cartons sing traditional Christmas songs. The "Singing Cartons" app could detect up to five cartons in a home fridge, on store shelves and even street billboards, with the boxes turning into a festive choir.