Get Real's code for inclusivity
The non-profit launched a campaign in a Toronto high school that uses a QR code to educate students around LGBT issues.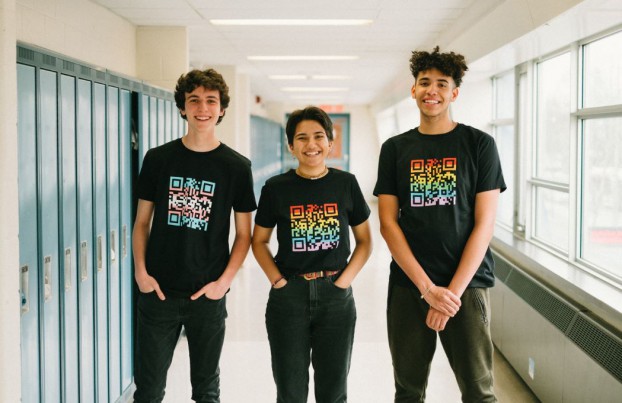 Connecting with youth requires using the right code.
And for the non-profit Get Real Movement, it's one that comes in the shape of  a QR code, repackaged as a "LGBTQr Code" for a campaign aimed at educating students about LGBTQ rights.
Get Real has partnered with the francophone Toronto Ouest secondary school on the initiative, placing the specially designed barcode on T-shirts, stickers, pins and other surfaces that, once scanned, leads to a microsite with resources to help educate students about issues concerning the LBGTQ community.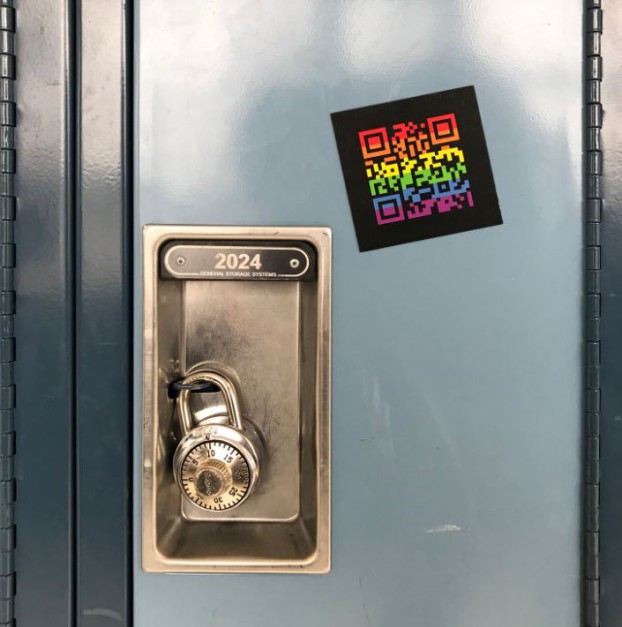 The site attempts to address questions around LGBTQ definitions, whether being gay is a choice, how and when to come out to family and friends, and how to deal with bullying at school – serving as a quick and valuable reference for youth.
The effort "effectively turns students into teaching tools," noted Adam Thur, creative director at Union, which led the campaign.
"LGBTQr Code" launched this week with a workshop at Toronto Ouest that delved into issues around the importance of inclusive education. It comes in response to the Ontario provincial government's repeal of the 2015 sex-ed curriculum and what Get Real describes as its "wavering on whether LGBTQ+ issues should be included in school curriculum."
A motivation for the project was the Ontario government's announcement in the summer of 2018 its decision to repeal changes to the new sex-ed curriculum introduced in 2015, which would result in the elimination of topics such as same-sex relationships, gender identity and online safety from the classroom. In response to public pressure, the government unveiled a sex-ed curriculum earlier this month that largely returns those lessons to the classroom, though some will not be taught until students are older.
In addition to being distributed at the school, campaign T-shirts are available for purchase at Get Real's website.