The 2020 Shopper Innovation + Activation Awards shortlist
See the activations, campaigns and shopper marketing programs competing for the top prize.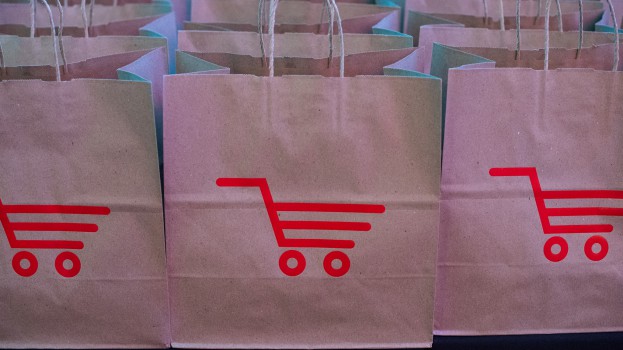 The jury has made their decisions and now the shortlist has been released for the 2020 Shopper Innovation + Activation (SIA) Awards.
The annual awards aim to highlight the best new thinking in shopper marketing, experiential and brand activation by awarding game-changing programs and collaborations between brands and retailers. This year's 16-person jury was led by co-chairs Gina Kiroff, director of foods at Unilever Canada, and Cheryl Grishkewich, VP of control brand marketing at Loblaw. See this year's full jury here.
The shortlist can be found below, with the winners awarded at a gala on April 29 in Toronto, following the first day of the Shopper Marketing Forum. More information can be found on The Shopper Innovation + Activation Awards website.
| | | |
| --- | --- | --- |
| Campaign | Agency | Client |
| Subjectif | Lg2 | 13th Street Winery |
| The Last Straws | Rethink | A&W Canada |
| Feel the sign? Betadine | Zulu Alpha Kilo | Avrio Health Canada (Betadine) |
| Peephole | Rethink | Battered Women's Support Services |
| Go Back to Africa | FCB/SIX | Black and Abroad |
| Ryker: Ride Like No Other | Anomaly | Bombardier Recreational Products |
| Tweed x MADD x Uber | Cossette | Canopy Growth Corporation (Tweed) |
| The Healing House | Bensimon Byrne / Narrative | Casey House |
| Small But Mighty Pop-Up | Zulu Alpha Kilo | Consonant Skincare |
| Hot Hounds | Rethink | Earth Paws Pet Products Inc. |
| Embarrassing Plastic Bags | Rethink | East West Market |
| It's Not Weird | Cossette | Egg Farmers of Canada |
| Tall People | Lg2 | Farnham Ale & Lager |
| Brutal Postings | Rethink | Fondation Émergence |
| Truck-Thru | FCB | Fountain Tire |
| Rowan's Law The Risk | Rethink | Government of Ontario |
| Reese: A Free Sample for Extraterrestrials | Anomaly | Hershey Canada (Reese) |
| IKEA: Bedtime | Rethink | IKEA Canada |
| Earning Curve | Zulu Alpha Kilo | Interac Association |
| Freedom Tampons | Union | Interval House |
| Pour Perfectly | Rethink | Kraft Heinz Canada (Heinz Ketchup) |
| No Name Simple CheckJohn St. | John St. | Loblaw Companies Limited (No Name) |
| M&M's Finger Lickin' Good | BBDO Toronto | Mars Wrigley Confectionary (M&M's) |
| Snickers Suit Swag | BBDO Toronto | Mars Wrigley Confectionary (Snickers) |
| McDonald's x Raptors Sponsorship | Cossette | McDonald's Canada |
| Friends Wanted | Cossette | McDonald's Canada |
| Goldenless Arches | Cossette | McDonald's Canada |
| Michelob Ultra x Running | FCB | Michelob |
| Everything Gets Better | Zulu Alpha Kilo | ParticipACTION |
| Doritos Dinamita | BBDO Toronto | PepsiCo Foods Canada (Doritos) |
| Ka'Wine & Dine | Rethink | Raptors Republic |
| No Excuses Day | Elemental | SCENE |
| SickKids VS – Crews | Cossette | SickKids Foundation |
| Big in Japan | Zulu Alpha Kilo | SingleCut Beersmiths |
| The Crossing Fence | Lg2 | Société de l'assurance automobile du Québec |
| Bone vs Steel | Lg2 | Société de l'assurance automobile du Québec |
| Digital Window Shopping | Touché! | Sport Chek |
| Hellmann's Real Food Rescue | Mindshare Canada | Unilever (Hellmann's) |
| Hellmann's Real Food Rescue | Ogilvy | Unilever (Hellmann's) |
| Every Day U Does Good | Geometry | Unilever Canada |
| Flight Light | Rethink | WestJet |
| Club Fed | Mosaic North America | Weston Foods Canada (Dave's Killer Bread) |