2020 Marketing Awards: Advertising Part I shortlist
The fourth day of the awards show kicks off with the finalists in the Health & Wellness, Pharma, Press and Public Service categories.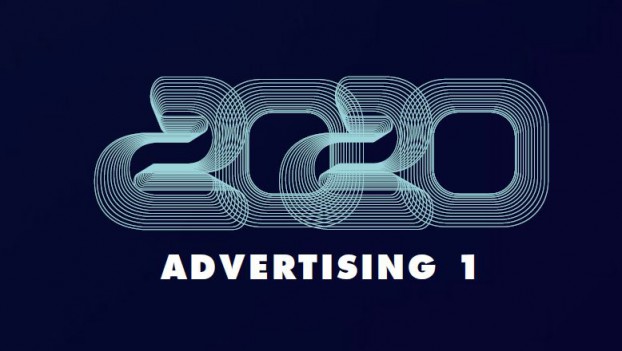 The Design, Multicultural and Craft Marketing Awards winners have been revealed. Now, it's time to see which agencies and brands are in the running for a Health & Wellness, Pharma, PR and Public Service "M" award in the first round of winners from the show's Advertising category.
The nominees in these four subcategories (below) were chosen by a group of advertising execs that came together over Zoom in the spring. The deliberations in the 2020 Advertising jury room were led by co-chairs Marilou Aubin of Lg2 and David Rosenberg of Bensimon Byrne.
Live jury members included: MSL Group's Nadia Beale; John St.'s Cher Campbell; Leo Burnett's Heather Chambers; Juniper Park\TBWA's Jenny Glover; FCB's Jeff Hilts; Rethink's Joel Holtby; The Township's Karen Howe; Wunderman Thompson Montreal's Brigitte Ledermann; DDB's Dean Lee; Arrival + Departure's Jeff MacEachern; McCann Health's Sean Riley; Ray's Terri Roberts; Publicis' Sann Sava; and Randy Stein (formerly of Grip).
The winners will be announced at 3 p.m. EST on the Marketing Awards site, as well as strategy's digital and social channels.
Check back tomorrow for the final instalment of the Marketing Awards, with finalists and winners in part two of the Advertising category (which includes Branded Content, Digital, Direct, Film, Integrated Campaign, OOH, Press, Radio and Self-Promotion) revealed Friday morning and afternoon.
Client
Campaign
Agency
Category
Fondation Émergence
"Pride Flagging"
Rethink
Health & Wellness
Janssen Pharmaceuticals
"Disappear"
Outpost379
Pharma
Sanofi Genzyme
"The World's Most Uncomfortable Bed"
Edelman
Pharma
Up Cannabis
"Saving Grace Financial"
OneMethod
Pharma
A&W
"The Man with The Burger Tattoo"
Rethink
PR
ABinBev
"Budweiser Chief Hockey Officer"
Anomaly
PR
BMO
"Jersey Swap"
FCB
PR
bubly sparkling water
"bubly vs. Bublé"
Praxis
PR
Hershey
"Reese The Movie: An ASMR Experience"
Anomaly
PR
HomeEquity Bank
"#PauseToRemember"
Zulu Alpha Kilo
PR
Mars Wrigley
"Skittles Hall of Rainbows"
Edelman
PR
National Film Board of Canada
"Clit-me"
Rethink
PR
Raptors Republic
Ka'Wine & Dine
Rethink
PR
Amazon Rainforest Conservancy
"Rainforest Fire Channel"
Zulu Alpha Kilo
Public Service
Amnesty International
"Writing Goes a Long Way"
Cossette
Public Service
Anorexia and Bulimia Québec
"Social medias"
Cossette
Public Service
Arrive Alive Drive Sober
"Drunk Radio"
Rethink
Public Service
British Columbia Schizophrenia Society
"Songs of Schizophrenia"
Rethink
Public Service
Canadian Centre for Child Protection
"Lolli: The Exhibit Nobody Wants to Talk About"
No Fixed Address
Public Service
Centre for Independent Living / City of Toronto
"The Inaccessible Transit Shelter"
Public
Public Service
Coalition for Gun Control
"Dodge the Bullet"
Zulu Alpha Kilo
Public Service
Fondation Émergence
"Brutal Postings"
Rethink
Public Service
Fondation Émergence
"The Ad That Aired Once"
Rethink
Public Service
Fresh Start Recovery Centre
"Moment of Silence"
FCB
Public Service
Google / CDSS
"Project Understood"
FCB
Public Service
Government of Ontario
"Rowan's Law"
Rethink
Public Service
Greenpeace
"Straw Shaming"
Rethink
Public Service
Heart and Stroke Foundation /
Canadian Lung Association
"The Ice Cream Truck"
Publicis
Public Service
Literacy Foundation
"Reading Pays Off"
Sid Lee
Public Service
Protect Our Winters
"Fact Avalanche"
Sid Lee
Public Service
Regent Park School of Music
"Parkscapes"
BBDO
Public Service
Responsible Gaming Council
"YOU-turn"
FCB
Public Service
Rick Hansen Foundation
"Poster For Everyone"
TAXI
Public Service
SAAQ
"The Crossing Fence"
lg2
Public Service
SAAQ
"The Cell or The Wheels, You Choose"
lg2
Public Service
Save Our Libraries
"Save Our Libraries"
Juniper Park/TBWA
Public Service
SickKids Foundation
"SickKids Airbnb"
No Fixed Address
Public Service
SickKids Foundation
"SickKids VS: This Is Why"
Cossette
Public Service
The Royal Canadian Legion
"Remembrance Island"
Wunderman Thompson
Public Service
United Way
"The #UNIGNORABLE Tower"
TAXI
Public Service
Ville de Laval
"Put Some Respect In Your Bin"
Tam-Tam\TBWA
Public Service
Vision Zero / City of Montreal
"The Impactful Reminder"
Sid Lee
Public Service
YWCA
"FRIDAY"
FCB
Public Service