Articles Tagged 'pharma'
2020 Marketing Awards: Advertising Part I shortlist
The fourth day of the awards show kicks off with the finalists in the Health & Wellness, Pharma, Press and Public Service categories.
The Pharma Report: Tank
The growing agency combines global capabilities with local expertise.
Cannes 2018: Canada misses the mark in Health
The country left Monday's gala empty handed, but there are some lessons to be learned from this year's Grand Prix.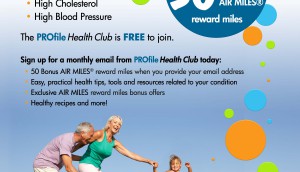 Lawtons rewards healthy behaviour with Air Miles
Through the PROfile Health Club, the pharmacy is aiming to build customer loyalty while increasing education, prescription adherence and online and in-person habit tracking.