The CEO behind Frank And Oak's comeback
From our C-Suite newsletter: How Dustin Jones turned the tide for the once-beleaguered brand.
By Will Novosedlik
Dustin Jones' motto is "All I know is go."
As the CEO of Unified Commerce Group (UCG) – the company that purchased Frank And Oak in the fall of 2020 – Jones is not one to stand still. In one year, he has taken a financially troubled, Montreal-based fashion brand known for both sustainability and style and improved its outlook, increasing Q4 2021 revenues by over 100% year-over-year.
Jones has bolstered the leadership team with new talent, launched stores in New York, Chicago, Vancouver and Shanghai, with another on the way in Toronto in the coming months (having closed nine out of 20 stores before UCG came into the picture). He's opened up a wholesale distribution channel, started a relationship with Nordstrom, overhauled the company's technology capabilities and began preparations for a new loyalty program. In short, UCG is turning Frank And Oak into a vertically integrated, omnichannel retailer.
You could say Jones has been preparing for this moment for the last 20 years. He started in the industry working as an intern at a license company that had agreements with Levi's and Swiss Army, and which did a lot of Walmart business. Later, he moved over to Macy's as a buyer, eventually moving up to become EVP and GM, where he helped grow the retailer's ecommerce platform. After that, China called with a chance to work for the fastest growing company in the world, the Alibaba group, where he participated in launching over 400 brands.
His journey exposed him to many fundamental industry changes: changes in distribution, a shift to centralization, the e-commerce boom, the meteoric rise of brands like Michael Kors, North Face and Under Armor, new brand pipelines and demand, all fueled by the disruptive power of data. After 20 years of 70-hour work weeks helping public companies make mountains of money, it was time for him to build a modern fashion platform, and in 2020, he launched retail and investment operating company UCG. But there was another very important motivation: social and environmental innovation. Unlike the fashion empires where he cut his teeth, UCG would be a builder of purpose-led enterprises.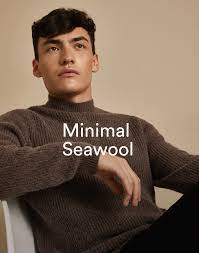 Enter Frank And Oak, known for its commitment to sustainability. What attracted Jones was the way in which the Canadian fashion brand pursued its sustainable agenda. "We liked how the founders had done an excellent job of getting brand recognition in their key markets," says Jones. "We liked how they marketed functionality, as well as fashion. And we were intrigued by their subscription model. But the real secret sauce was their innovation in material science."
Fashion is the second-most polluting industry on the planet. Frank And Oak's contribution to solving this problem lays in its use of materials, explains Jones. "Take our sea wool sweater," he says. "Sea wool is made from pulverized oyster shells and recycled plastic. It's a complicated process that not many people in the world are selling yet at retail. We were one of the first and we've sold thousands of units. But if you think about it, the industry sells a billion sweaters. If we can show people that you can sell thousands of sea wool sweaters, we can then push it to other larger players that can swap out polyester and acrylic for something that has much less environmental impact."
The company is also working on replacing cotton with fibres from the fruit of the kapok tree, which is grown in the tropics. It is more regenerative than cotton, it doesn't damage the soil and it's a hypoallergenic mosquito repellant. It's never been used in the apparel space but has become the core ingredient in Frank And Oak's non-sweater innovation program, and the brand is now using in its new "circular shoe," says Jones.
"There's a QR code on the shoe, and you can scan the QR code and we'll send you a shipping label, at our cost, for the shoe to be returned and recycled, and you get a discount on your next pair. We buy the shoe from one factory in Brazil, and when we recycle them, we make a new pair of shoes."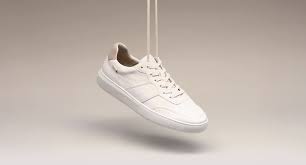 The company has also just launched its first biodegradable fleece. It's the same quality you would expect from Patagonia or North Face but when it hits the landfill, it's built to react chemically with the materials found there and will biodegrade within one year.

The last two years have been quite the journey. UCG has moved the Frank And Oak narrative from being a Certified B-Corp that worked to improve the sustainability of its supply chain to a company that uses innovative material science to create high quality products that protect the environment. Add to that Jones' experience scaling businesses like Macy's and Alibaba, and Frank And Oak could see more growth.

"They've had the momentum to get through their first glass ceiling but they didn't have the operational capabilities or the capital to break through the next ceiling," Jones explains. "We think Frank And Oak can be a billion-dollar company, but if it achieves $200 million, we'll still be very happy."