Wondering where to watch the SIA Awards?
The 2022 winners will be revealed during a virtual show at 12:30pm today.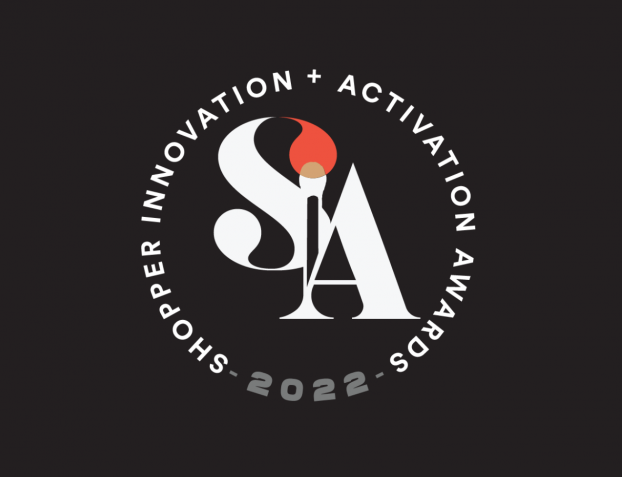 The time has (almost) come to find out who won what at the 2022 Shopper Innovation and Activation Awards (SIAs).
No hints or spoilers here – just a reminder that, at precisely 12:30pm EST, strategy will reveal the winners during its virtual awards gala.
All you need to do is click here, sit back, and enjoy the show.
This year's jurors were led by co-chairs Susan O'Brien of Canadian Tire and Tracey Cooke of Nestle – both of whom will be in attendance and in conversation with some of the SIA jurors, discussing the Grand Prix winner, as well as some of the trends seen in the work.
The campaigns that may or may not take home an SIA trophy (or more) have already been made public. But in case you missed it, we've posted the finalists below.
2022 Shopper Innovation + Activation Awards nominees
"How To Patio" Re-Training Program
UM Canada & John St.
Boston Pizza
A Grain of Everything
Leo Burnett Toronto
Kellogg's
Barrier Breakers
FCB
BMO
Bruised Fruit
DonerNorth
Interval House
Bugs Out!
Touché
Wilson
Campbell's Compostable Recipe Bags
The Mars Agency
Campbell Company of Canada
Colours of Pride
Rethink
Fondation Émergence
Come & Glow
Zulu Alpha Kilo
Consonant Skin+Care
Cristiano Ronaldo Water Bottle
Rethink
IKEA
Feed The Dream
BBDO Canada
Sobeys
Feed the Dream Tablecloth
FCB
Sobeys
Flexible Fabric Shades – Healing For All
UM / J3
Johnson & Johnson (BAND-AID)
Food Rescue
BBDO Canada
Sobeys
Global Footwear Experience
iGotcha Media
Canada Goose
Green Screen Shirt
Zulu Alpha Kilo
Harry Rosen
Heinz Bottleneck
Rethink
Kraft Heinz
Heinz Crowdsauced
Rethink
Kraft Heinz
Heinz Hot Dog Pact
Rethink
Kraft Heinz
Heinz Tomatina
Rethink
Kraft Heinz
IKEA ScrapsBook
Rethink
IKEA
IKEA Sustainability Platform
Rethink
IKEA
Levi's Double Portal – Cure For Joyless Shopping
UM Canada
Levi Strauss Canada
Lost Tapes of The 27 Club
Rethink
Over The Bridge
Men's Grooming
Zulu Alpha Kilo
Harry Rosen
Meubles à vin permanents Provigo et IGA
Agence Bob
Vins Arterra Canada
Mindsets
FCB
CDSS
Molson Hockey Night In Canada, Multilingual Edition
Rethink
Molson Canadian
MU Running
FCB
Michelob Ultra
Niagara Falls Live
Zerotillion
Niagara Falls Tourism
Notes IPA
Zulu Alpha Kilo
SingleCut Beersmiths
Orders of Sacrifice
Zulu Alpha Kilo
HomeEquity Bank
PC Holiday Insiders Report Living Page
CitizenXM, Citizen Relations,
& Loblaw Agency
Loblaw Companies
Predictive Prospecting
Contobox
The Home Depot
Ratesdotca Launch Campaign
Zulu Alpha Kilo
Ratesdotca
Receats
OneMethod
Good Fortune
SickKids VS: Monument to the Brave
Citizen Relations
SickKids Foundation
The Immortal Poppy
Wunderman Thompson
Royal Canadian Legion
The Stanley Cup Batch
Rethink
Molson Canadian
The Wendy's Phone
McCann Worldgroup Canada
Wendy's
Timbiebs
GUT Toronto
Tim Hortons
Tough Turban
Zulu Alpha Kilo
Pfaff-Harley Davidson
Wait For Heinz
Rethink
Kraft Heinz
Wall For Women
Rethink
YWCA Metro Vancouver
Wilderness Set It Free
Zulu Alpha Kilo
Subaru Canada
Your Cheers Their Ears
Rethink
Kraft Peanut Butter