Publicis' revenue grew by double-digits in Q3, again
The company continues to tout its business transformation and data offerings, especially amid the current economic outlook.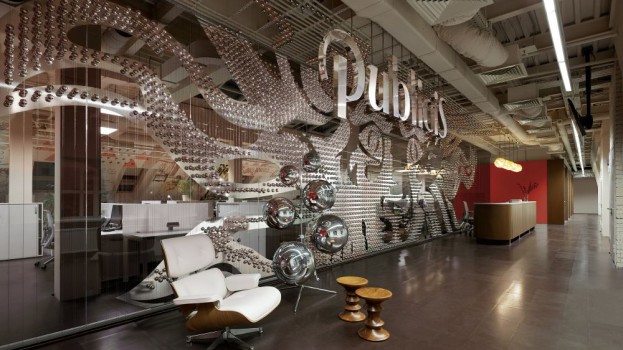 Publicis Groupe is staying optimistic amid the current global economic situation, helped by the fact that it has delivered another quarter of big revenue increases.
Organic revenue for the three months ended Sept. 30 grew by 10.3% year-over-year. Through the first nine month of the year, organic revenue at Publicis has grown by 21%.
This is the third consecutive quarter that Publicis has had double-digit organic revenue growth. And like previous quarters, the company once again cited its capabilities in first-party data and business transformation for the success. Organic revenue at Publicis.Sapient grew by 18.1% thanks to work on business transformation and ecommerce projects, while Epsilon grew by 13.9% due to demand for data services, particularly in the digital media space.
Overall, the media division's organic growth was in double digits globally, thanks to more digital spending. Publicis' creative agencies had organic growth in the "mid single digits," the company says, with particular strength in production offerings.
Organic revenue in North America, Publicis' largest market, grew by 11%. Many of the global factors came into play in this region, if not more so, with performance across media, creative, Publicis.Sapient and Epsilon all in line or slightly ahead of the global trend. Media, however, also had strong performance on traditional platforms in the quarter.
Publicis raised its full-year guidance to at least 8.5% organic growth, up from 6% to 7% previously. This is despite the global economic outlook, which includes a looming recession and ad-reliant companies like Meta, Snap and Google all reporting spending cuts from brands. However, Publicis says it would need to have between 3% and 5% organic growth in Q4 to achieve this, which it described as a "cautious" goal that tempered current industry trends with current economic pressures.
"Our Q3 numbers are clearly encouraging, but what really stands out is our performance versus pre-pandemic levels," said chairman and CEO Arthur Sadoun, pointing to the fact that organic growth is also up 16% when compared to 2019. "This demonstrates our ability to more than withstand the ups and downs of the global economy, and makes us confident in our ability to face ongoing macroeconomic uncertainties."
The company also said it was optimistic because of how it anticipates services from Publicis.Sapient and Epsilon continuing to be in-demand among clients, especially in areas like privacy-led identity solutions, new media channels and a shift from paid to owned media. Its outlook for the rest of the year also includes continue to integrate those offerings into its creative and media offerings.